Plastic Cements

Plastic Paints

iPhones, Cell Phones, Mobile Phones, GPS
Boost Mobile Phones
Smart Phone GPS
Android 4G
Android 3G
Android Dual
Android Unlocked
LG Optimus
iPhone 5
Samsung Galaxy
Virgin Mobile
HTC Onemax
HTC Desire
128 GB Cell Phones
64 GB Cell Phones
32 GB Cell Phones
16 GB Cell Phones
8 GB Cell Phones
Quad Core Cell Phones
Dual Core Cell Phones
GSM Cell Phones
Motorola Cell Phones
ZTE Smartphones
Smartphones
Unlocked AT&T
Unlocked T-Mobile
Unlocked Straight Talk Mobile
Unlocked Android
F4D Skyray Everything
F4D-1 Skyray, the first U.S. Navy and Marine Corps fighter capable of exceeding Mach 1 in level flight.
F4D-1 Skyray, the U.S. Navy's first aircraft to exceed Mach 1 and only operational delta wing interceptor to-date,
VF(AW)-3, VMF(AW)-114, or VMF(AW)-115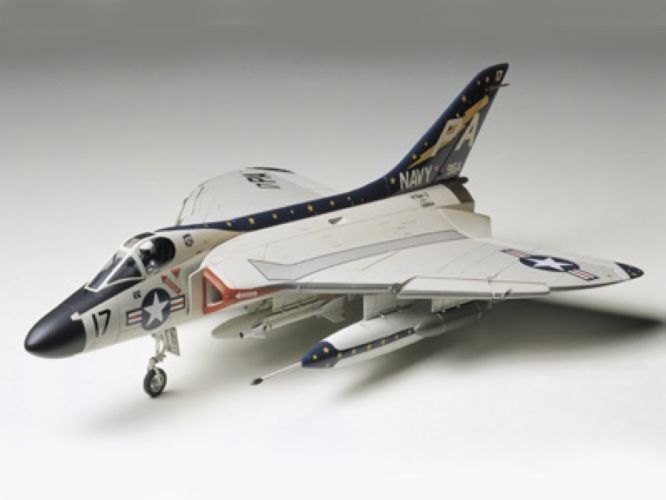 Plastic kit of the Navy's only operational delta wing interceptor to-date. In the 1950's, the F4D-1 set several speed records but never saw combat.
F4D Skyray 1/48 Scale Tamiya Models
U.S. Navy
1949-1956
Ted Williams.
Poster

This poster depicts four of the U.S. Navy's most important early jet fighters: the F9F Panther, which was Grumman's first jet-powered fighter; the McDonnell F2H Banshee, which marked the beginning of McDonnell's long relationship with the Navy; the Vought F7U Cutlass, the first fighter with afterburners; and the Douglas F4D Skyray, which was the U.S. Navy's first supersonic fighter. 14"x 24" poster is signed by the artist.

Douglas F4D Skyray Pilot's Flight Operating Instructions

A reproduction of a previously classified U.S. Navy manual, this book provides unique insight into the F4D Skyray, which, as the last fighter produced by Douglas, was the first carrier-launched aircraft to hold the world's absolute speed record. You'll learn everything you need to know before entering the cockpit - just like the U.S. Navy and Marine Corps pilots who flew the aircraft from 1956 until 1964! 175 pages, B&W illustrations and photographs, 8"x 11", softcover.
Killer Rays

Story of the Douglas F4D Skyray and F5D Skylancer.
Frankel. Filled with many never-before-published photographs, this book examines the development and operational history of the U.S. Navy's only operational delta-wing aircraft - the revolutionary Douglas F4D Skyray interceptor and its more advanced variant, the F5D Skylancer - from concept through flight testing, carrier qualifications, world speed and time-to-climb records, and Cold War service. 240 pages, 393 color and 117 B&W photographs, 8"x 11", hardcover.

Command of the Seas - DVD

U.S. Naval Operations 1950-54 in Color.
This DVD contains four, full-color, digitally re-mastered films produced by the U.S. Navy in 1952 to promote the important role the post-World War II fleet could play in Cold War conflicts. You'll see footage of angled-deck aircraft carriers, jet fighters, helicopters, and missiles and rockets, and, as an added bonus, you'll also get 1954's Report of the Navy, which highlights Korean operations and new aircraft such as the Sea Dart, Skyray, Cutlass and Skyrocket. 1 hr. 20 min.