www.YellowAirplane.com

Navy Ship Models,

German Ships, Russian Ships, Submarines, Aircraft Carriers, Military Ship Models, Books, Movies

Ship model kits from the United States, Soviet Russia, German, Japanese, and more. Military ship models, books, DVD movies, and Naval History Art. Scale model naval warfare ships. Model Naval Boats showing building model naval ships. You are in the
Navy Ship Models section.
of the Model Ships Department.
in the YellowAirplane store.
Navy Battleships & Aircraft Carriers, Navy Model Ships, Military Ship Models from Russia,
Japan, Germany and more, Great Ship Models For Sale
If you want US Navy Ship Models from the old navy or the new navy you're in the right place. Naval warfare has changed tremendously over the past 100 years and in the next decade we will see the United States Navy change in ways we can't even imagine, especially for example with the advancement of geographic information technology which helps to search the ocean floor. Also since service members are offered college credits towards getting your degree or even an MBA online we should see more of these changes in the near future. Just check out these plastic model ships and the mahogany ship models to see a big part of our navy history.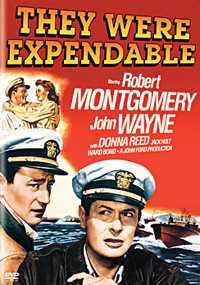 They Were Expendable, US PT Boats in the Philippines

Based on the real life heroics of Lts. John Bulkeley (who later rose to Vice Admiral) and Robert Kelly, this 1945 movie - starring Robert Montgomery and John Wayne and directed by John Ford - depicts the defense of the Philippines by American PT boats following the Japanese attack on Pearl Harbor. Montgomery was himself a Pacific PT boat commander and a Bronze Star recipient. B&W, 2 hrs. 15 min.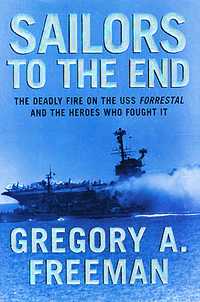 Sailors to the End, The USS Forrestal and Senator John McCain


This is the dramatic story of the 1967 fire on board the USS Forrestal, which broke out during its service at Yankee Station off the coast of Vietnam. You'll read of (now senator) John McCain's narrow escape from death and of the crew's struggle as it battled for days to extinguish the fire - a struggle that in the end cost the lives of 134 men.
Also, Models, Books, DVD Movies, Documentaries, Aircraft Carrier Pictures, Gifts and information about the USS Forrestal in action from beginning to end.
Please note: The background picture on this page was taken when I was stationed on the
USS Kitty Hawk in 1977-1978 in the Western Pacific.
C. Jeff Dyrek, Webmaster.
here to see the USS Kitty Hawk Exhibit

* Belt Sanders * Glue Guns * Heat Guns * Lathes *
Paint * Vices * Xacto Knives
Yellow Airplane Gives You the Best Source of Airplane Models, Airplane Books, Airplane Movies, Aviation Art, Aircraft Calendars, Airplane Tools, Exhibits and MORE!
/Models_Ships/Navy_Ships.html|52202"