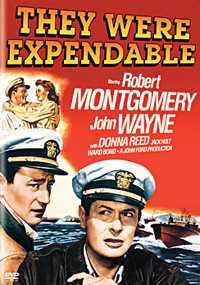 They Were Expendable, US PT Boats in the Philippines

Based on the real life heroics of Lts. John Bulkeley (who later rose to Vice Admiral) and Robert Kelly, this 1945 movie - starring Robert Montgomery and John Wayne and directed by John Ford - depicts the defense of the Philippines by American PT boats following the Japanese attack on Pearl Harbor. Montgomery was himself a Pacific PT boat commander and a Bronze Star recipient. B&W, 2 hrs. 15 min.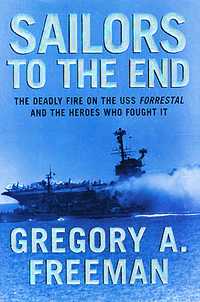 Sailors to the End, The USS Forrestal and Senator John McCain


This is the dramatic story of the 1967 fire on board the USS Forrestal, which broke out during its service at Yankee Station off the coast of Vietnam. You'll read of (now senator) John McCain's narrow escape from death and of the crew's struggle as it battled for days to extinguish the fire - a struggle that in the end cost the lives of 134 men.
Also, Models, Books, DVD Movies, Documentaries, Aircraft Carrier Pictures, Gifts and information about the USS Forrestal in action from beginning to end.