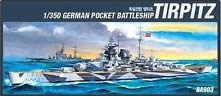 Tirpitz Model Ships


Germany's Bismarck and her sister ship, the Tirpitz, were the two largest German battleships in World War II. the famous Tirpitz, which operated against Allied convoys before being knocked out of service at the end of 1943, this newly tooled, 1/700 scale, plastic kit features a detailed hull with simulated weld seams and rivets, textured deck planking, rotating turrets and elevating guns, two Arado 196 seaplanes, filigree masts, two derricks with booms, painting charts for two versions, and a display stand. 14" long; 317 parts, skill level 5.
The Tirpitz and her sister ship, the Bismarck, were the two largest German battleships of World War II. the Tirpitz, which spent most of the war at German bases in Norway before being sunk by Royal Air Force bombers on November 12, 1944, this 1/700 scale, die cast metal and plastic Forces of Valor model features a detailed superstructure, rotating main gun turrets, realistic cranes and seaplanes, and an authentic 1944 paint scheme. 14" long; includes a display stand with a nameplate.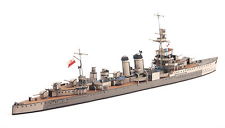 Schnellboote Model Ships
S-100 1/35 Kit

a German S-100 class torpedo boat, which was nearly twice as large as its American and British World War II counterparts, this amazingly detailed, 1/35 scale plastic kit measures more than 3-feet long! You get a finely molded hull, a fully-outfitted deck with realistic armament, a calotte with internal bridge details, plenty of accessories including torpedoes, authentic markings, and much more. 39" long; assembly required.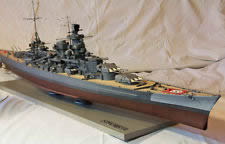 Simon Atack.
World War 2 German Ship Picture, Naval Art.
As part of Operation Paderborn, the mighty German battleship Scharnhorst sails for Norway escorted by destroyers Z-28 and Erich Steinbrinck as well as Fw 190s of I./JG5. 30"x 22" limited edition, numbered print is signed by the artist and by Wilhelm Alsen, who was the last of 36 survivors to be rescued when the Scharnhorst was sunk in the Battle of North Cape on December 26, 1943.
Kriegsmarine Movies


Warships
German Navy 1914-45
This collection of rare German newsreels documenting the Kriegsmarine's warships and U-boats in World Wars I and II includes an historic sound film featuring the battlecruiser Scharnhorst as well as silent films of U-boats, battleships, E-boats, the raider Graf Spee and Germany's never-finished aircraft carrier - the Graf Zeppelin - with period music soundtracks. B&W, 1 hr. 20 min.