The last updates on the museum listings were added 18 Jan 2011
Due to legal changes in Illinois, I will not be updating this list until further notice.
These museums change their information and locations very often.
Please try to contact the museum before you try to visit it, it may not be there anymore. If you get the museum's live answering service it's a safe bet they are still in business.
Frederick C. Crawford Auto-Aviation Museum
10825 E. Boulevard
Cleveland, OH 44106
216 721-5722
About 4 Aircraft
International Women's Air &Space Museum
Burke Lakefront Airport
Room 165
1501 North Marginal Road
Cleveland, OH 44114
Call: 1.216.623.1111 or FAX: 1.216.623.1113
http://www.iwasm.org/
About ? Aircraft
Motts Military Museum
5075 South Hamilton Rd.
Groveport, Ohio 43125-9336
Phone: (614) 836-1500
Fax: (614) 836-5110
http://www.mottsmilitarymuseum.org/
located just south of Columbus, Ohio.
About 4 Aircraft
NASA Lewis Research Center
Visitor Center
21000 Brookpark Rd.
Cleveland, OH. 44135
216 433-2001
Near Cleveland Hopkns International Airport
About 3 Aircraft
National Museum of the United States Air Force
1100 Spaatz Street
Wright-Patterson Air force Base
Ohio, 45433
(937) 255-3286
Info thanks to Pat Carry
http://www.nationalmuseum.af.mil/
About 182 Aircraft
Neil Armstrong Air & Space Museum
P.O. Box 1978
I-75 & Bellefontaine St.
Wapakoneta, OH. 45895
419 738-8811
This Museum is centered on Neil Armstrong
an interesting note, the Aeronica airplane is the
one that Neil Armstrong learned to fly in.
About 5 Aircraft
Wright Brothers Pictures, Videos, Models and Books
| | |
| --- | --- |
| Some great shots of his PT-22 and a F4U crashed in the jungle. | |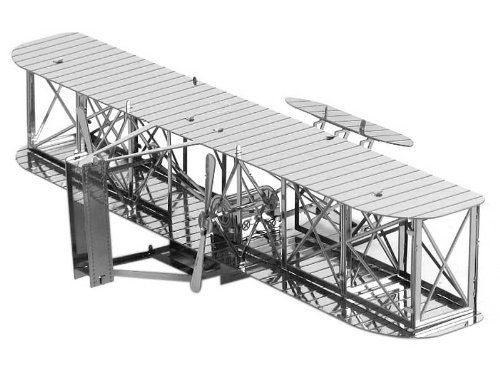 In celebration of the Centennial of Flight, we are proud to introduce you to this, our finest model ever! Truly museum-quality, this is a 1/5 scale model of the 1903 Wright Flyer I that made aviation history. With an 8-foot wingspan and a length over 4 feet, it is not for the casual enthusiast. Rather, this is for the connoisseur who wants the very best! Individually hand-built, features of this display piece include a museum-quality dummy engine with working linkages and turning propeller, hand rigging and metal turnbuckles, fabric covering, working pilot sling and much more! Perfect for your home entryway, business lobby... anywhere it can be admired for years to come! Arrives in two cartons and requires 2-4 hours of assembly.
Super Large Model


YellowAirplane Home
Base
Aviation Books
Aviation Movies
Aviation Art
Survival Equipment - Survival Supplies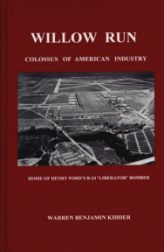 Willow Run
by Warren Benjamin Kidder