YellowAirplane.com

List of

Oklahoma

Aviation Museums. from the

YellowAirplane

Resource Center.


RA-5C Vivilante on the USS Kitty Hawk, See this Exhibit.

A List of Aviation Museums in Oklahoma.

Oklahoma has some great aviation museums. Oklahoma is nicknamed the Sooner State. The population of Oklahoma is 3,158,000 people, number 28 of 50 states, its capital is Oklahoma City and its largest city is also Oklahoma City. The land area of Oklahoma is 68,679 square miles and the highest point in Oklahoma is Black Mesa which is 4,973 feet.
The last updates on the museum listings were added 18 Jan 2011
Due to legal changes in Illinois, I will not be updating this list until further notice.
These museums change their information and locations very often.
Please try to contact the museum before you try to visit it, it may not be there anymore.
Fort Sill Museum
437 Quanah Rd.
Fort Sill, OK. 73503
405 351-5123
About 16 Aircraft
45th Infantry Division Museum
2145 N.E. 36th St.
Oklahoma City, Oklahoma 73111
405 424-5313
http://www.45thdivisionmuseum.com/
Updates thanks to Pat Carry
About 8 Aircraft
Tinker Air Force Base
Tinker AFB, OK 73145
405 739-2002
Near Midwest City, Aircraft can be seen from I-40,
Webmasters note: This visitors center may not be open yet, let me know what you find out.
Info provided thanks to Jim Veazey
At least 8 Aircraft
Other Links
Take a Cruise aboard the USS Kitty Hawk Click Here

For Veterans only
Take a tour of the at sea operations of the aircraft carrier, the USS Kitty Hawk. 1977 - 1978 Historical Events of this West Pac Cruise.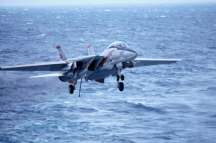 First Kitty Hawk Deployment of the F-14 Tomcat.

First Sea Launched Operational Test of the Harpoon Anti-ship Missile.
Click Here for a list of WW2 Fighter Groups
Click Here to go to the YellowAirplane Online Museum
Look at these exhibits and tell me what these men really fought for.
The 34th Fighter SquadronThe 34th fighter Squadron WW2 Exhibit USS Kitty Hawk Aircraft Carrier Exhibit.
About the Webmaster, Why God Send Me to the North Pole
/Museums/oklahoma_museums.htm|61094"