&nbsp
MiGs Over North Vietnam
Boniface. Through firsthand accounts from leading Vietnamese People's Air Force pilots (including Nguyen Van Coc, the highest-scoring ace of the Vietnam War) that challenge previous U.S. military documents, this heavily illustrated book examines VPAF fighter tactics, operations, and key engagements against U.S. Air Force F-4s, F-105s, F-8s and B-52s over North Vietnam between 1965 and '75, including the Black Friday Massacre (America's heaviest aerial defeat).
Includes 24 profiles of rare VPAF aircraft, including the Soviet-supplied MiG-15 and MiG-17F and the Chinese MiG-19 (Shenyang F-6). 176 pages, 150 B&W photographs and color profiles, 9"x 12", hardcover.

Mikoyan-Gurevich MiG-19.
Softbound Book.
The Soviet Union's First Production Supersonic Fighter. Gordon. Appearing in the 1950s and produced by the thousands, the MiG-19 represented a technological leap as one of the first fighters capable of accommodating air-to-air missiles, a ground intercept system and other advances. Featuring previously unpublished data and photos from original Russian sources, this book examines all of the variants. 160 pgs., 200 B&W and color photos, color illustrations, line drawings and more. 8"x 11", sfbd.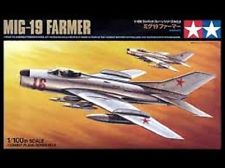 Arab MiG-19 & MiG-21 Units.
Softbound Book.
Combat Aircraft Vol. 44
Nicolle. The MiG-21 provided the backbone of frontline Egyptian, Syrian and Iraqi air combat strength for many years and was the Arabs' best hope for challenging Israeli air supremacy. Combining material from official sources, private collections and interviews, this is a detailed history that also includes numerous previously unpublished photos. 96 pgs., 99 B&W and 6 color photos, 39 color profiles, line drawings and more. 7"x 9", sfbd.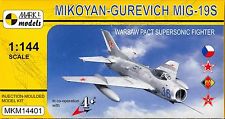 MiG-17 & MiG-19 Units Vietnam.
Softbound Book.
Combat Aircraft Vol. 25.Toperczer. Book reveals how the Vietnamese Peoples' Air Force (VPAF) grew from an ill-organized rabble of poorly trained pilots flying antiquated communist aircraft into a highly effective fighting force able to hold its own over the skies of North Vietnam. Flying Soviet fighters like the MiG-17 and -19, the VPAF produced over a dozen aces. 96 pages, 40 color and 100 B&W photographs, 7"x 9", softcover.

Vietnam War Veteran.
Aviation Art.

Stan Stokes. An Air Force F-4 encounters a MiG-19 in a close encounter of the wrong kind in this highly detailed depiction. The F-4 Phantom has had a very long life, with more than 5,000 aircraft produced, and many still in service around the world. 16"x 11" signed and numbered limited edition print.
Harley Davidson Motorcycles for Sale
Russian MiG-19 Farmer Everything