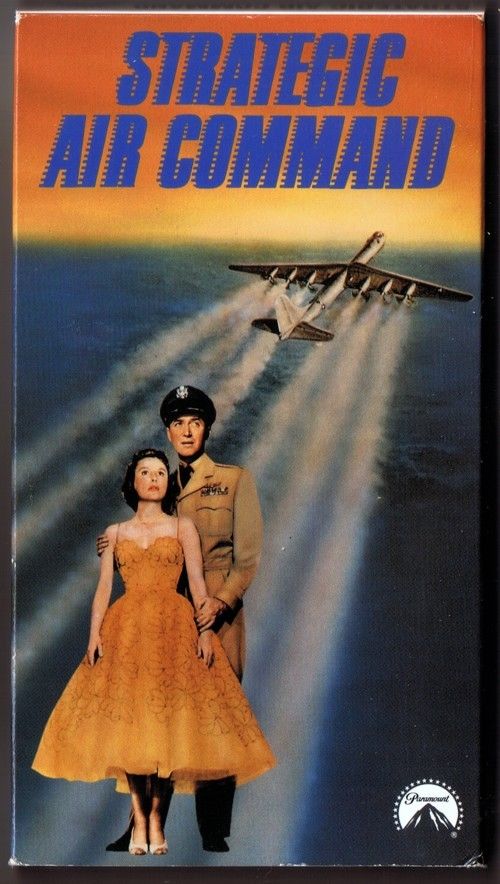 Strategic Air Command

Video

Stars the legendary Jimmy Stewart as a lieutenant recalled to Air Force duty at the height of the Cold War. Filmed in VistaVision, the spectacular aerial sequences of B-36 bombers make this movie a standout. 1955, color.
James Stewart plays Lt. Col. Robert "Dutch" Holland, a suburban-dwelling baseball player with a military past who is recalled to Air Force duty when the Strategic Air Command finds itself with a few pilots too few in the midst of the Cold War. With the impending threat of nuclear aggression from the USSR, Holland returns to service without hesitation, but at the of considerable stress on his wife (June Allyson). This flight adventure about the bravery and commitment of bomber pilots also acts as a rousing piece of American propaganda from a closed chapter in U.S. military history. Academy Award Nominations: Best Motion Picture Story.
From the Webmaster: This video also covers the B-47 and B-36 with many fantastic shots of both aircraft in operation. I'm very sorry that this movie isn't in a DVD format, the movie is really great. The actor Jimmy Stuart was a real Air Force pilot and was operations officer of the 8th Air Force in WW2. My friend, and I call him my second dad, Frank Simpson was the duty driver for General James Stuart, the same guy in the movie, David Niven, Robert Cummings and Glen Ford. Frank told me that every one of these guys were absolutely great to work with, but since he was just an airman and they were top brass, he was afraid to talk to them. C. Jeff Dyrek.