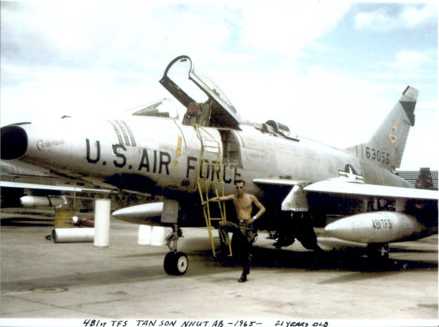 HELLO JEFF , BOY YOU NEVER KNOW WHAT YOU WILL RUN ACROSS ON THE INTERNET ! YOU ARE OFFERING FOR SALE A MODEL OF AN F100 SUPER SABRE #0098158 . FLOWN BY LT. COL. HAROLD COMSTOCK 481st Tactical Fighter Squadron , TAN SON NHUT Air Force Base VIETNAM 1965 . THIS WAS MY OUTFIT ! I SERVED UNDER COL. COMSTOCK @ THIS STATION , I WAS THE ASSIGNED

CREW CHIEF

ON # 63056 , ASSIGNED PILOT CAPT. CHARLES DEEDS . COL. COMSTOCK'S ASSIGNED Aircraft WAS # 053604 . I WAS PROUD TO SERVE UNDER COL. COMSTOCK HE WAS A GREAT COMMANDER ! THIS WEB SITE IS THE FIRST THAT I HAVE READ ABOUT HIS WAR RECORD . I AM SENDING ALONG A PHOTO OF MYSELF AND 056 THAT WAS TAKEN 44 YEARS AGO AT TAN SON NHUT AB, I WAS 21 YEARS OLD . BOY DOES TIME FLY . PLEASE CONTACT ME ANYTIME ! BEST REGARDS , BOB LEONARD (

ROBTLEONARD@SBCGLOBAL.NET

)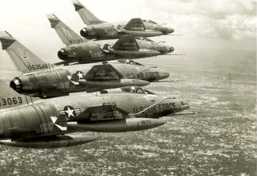 481st TFS FLYING IN FORMATION ABOVE SAIGON , VIETNAM 1965. ALL PHOTOS TAKEN BY ARTHUR Mc GRAW S/SGT USAF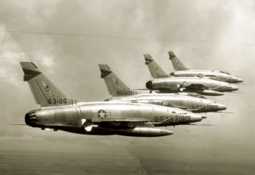 481st. TFS TAN SON NHUT Air Force Base, 1965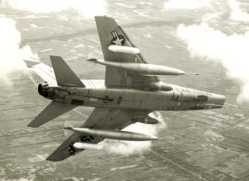 LT. COL. HAROLD COMSTOCK 481st TFS COMMANDER TAN SON NHUT Air Force Base VIETNAM . ARMED WITH (2) 750LB BOMBS, NAPALM & ROCKETS over Viet Nam.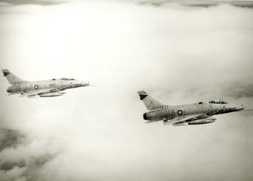 TWO F-IOO SUPER SABRES OF THE 481st Tactical Fighter Squadron ON THE WAY TO THE TARGET . ARMED WITH NAPALM & ROCKETS over Viet Nam.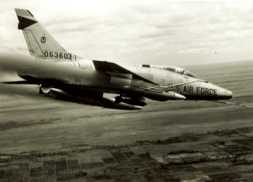 LT. COL. COMSTOCK FIRING ROCKETS AT A GROUND TARGET in Vietnam.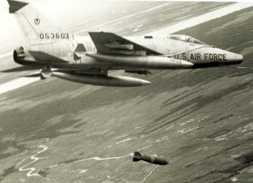 LT. COL. COMSTOCK RELEASING 750LB BOMB AT TARGET in North Viet Nam.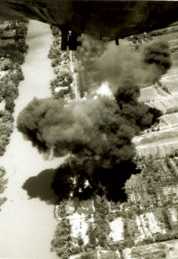 LT. COL. COMSTOCK'S 750LB HITTING THE TARGET.
F-100D Super Sabre 1/72 Die Cast Model


Lt. Col. Harold Comstock, 481st TFS, Tan Son Nhut, 1965
The first-ever 1/72 scale die cast F-100 Super Sabre, this premium quality Hobby Master model has it all!
the "D" variant flown by Lt. Col. Harold "Bunny" Comstock - who achieved ace status in World War II flying a P-47 with the famed 56th Fighter Group and went on to command the 481st Tactical Fighter Squadron over Vietnam - stationed at Tan Son Nhut Air Base in 1965, this model features engraved panel lines; a detailed cockpit with an opening canopy and a pilot figure; removable wing-mounted missiles and bombs; an extended pitot boom; optional-position landing gear; authentic markings, including skull nose art, mission markings, and seven iron cross kill symbols representing Comstock's WWII victories; and more. Measures 8" long with a 6" wingspan and arrives ready to display on the included stand.

0098158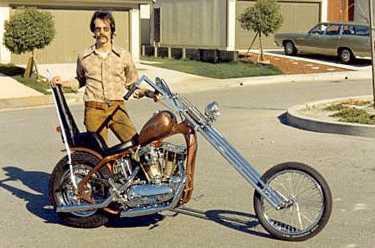 JEFF , AS I PROMISED SOME PHOTOS OF PREVIOUSLY OWNED AND CURRENTLY OWNED HARLEY'S. THIS BIKE I BUILT IN SEATTLE WHILE EMPLOYED @ BOEING ACFT WORKING ON THE 1ST 747 ( THE PROTOTYPE ) TO FLY. IT TOOK 2 YEARS TO BUILD . THE PHOTO WAS TAKEN IN THE BAY AREA 1972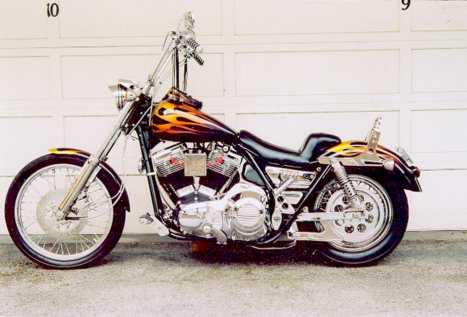 JEFF , THIS IS A PHOTO OF MY (STILL OWNED ) 88 FXRS CUSTOM , THIS IS A RESULT OF' 20' YEARS OF TWEAKING , RUBBER MOUNTED ENGINE, BELT DRIVEN , 100 + HP EVOLUTION ENGINE .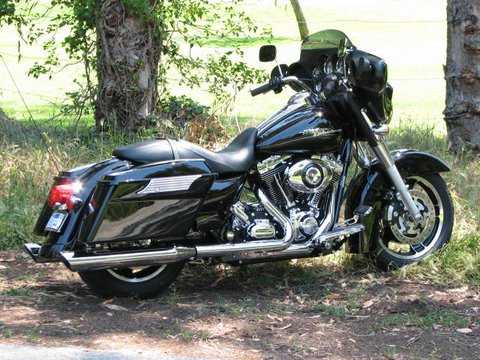 JEFF , LAST BUT NOT LEAST THIS IS MY NEW ONE AN 09 'STREET GLIDE' . NEW TECHNOLOGY RUBBER MOUNTED ENGINE, 96 CU IN. STROKER MOTOR FROM THE FACTORY. I HAVE IT APART RIGHT NOW FOR CHROME AND HIGHER HANDLE BARS . BY THE WAY I ORDERED THE COMSTOCK ' MODEL AND A BOOK ON THE F-100 'S IN COMBAT . I HAVE A BOOK I PURCHASED ABOUT 15 YEARS AGO IN A BOOK STORE , "VIETNAM WARBIRDS IN ACTION" BY DANA BELL , SEVERAL COLOR PHOTOS IN THE BOOK ARE OF THE 481st TFS .. I'LL BE LOOKING FORWARD TO COMMUNICATING WITH YOU IN THE FUTURE . REGARDS ,B. L.