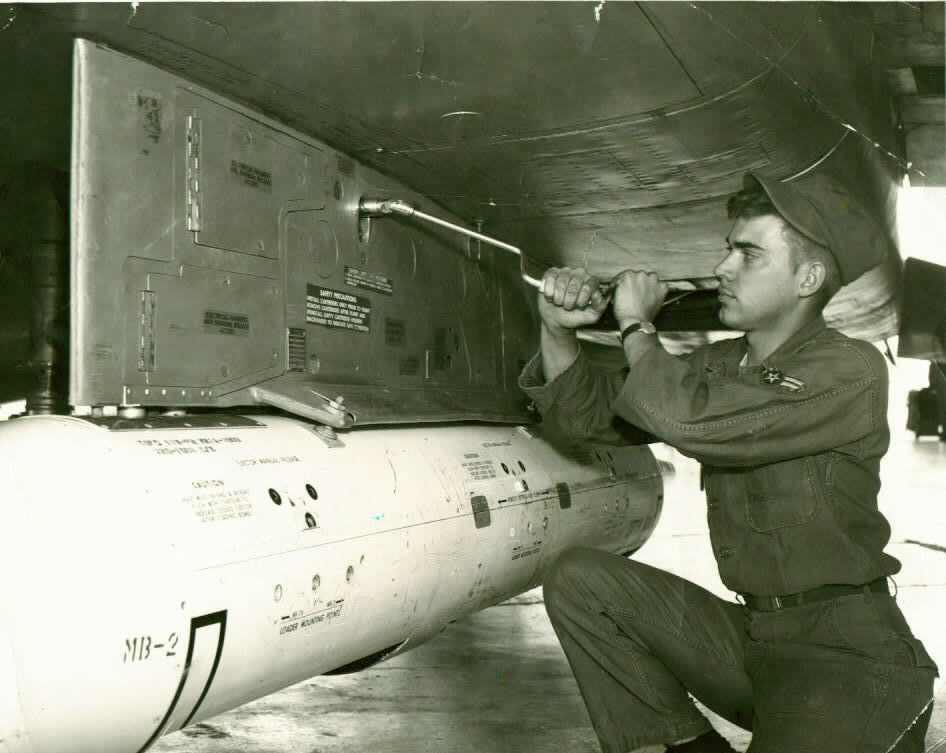 Dear Jeff,
I was stationed at Cannon AFB, NM 1961 -1964. As a Weapons Mechanic, 46250, I went TDY to Turkey with the 522nd Commanded by Major John J. Voll (Out top ace in the Mediterranean Theater of Operation, )

Saudi Arabia

with the 481 Commanded by Col Woody,

Iran

with the 27th TFW & Florida three times with during the Cuban Crisis.

The F-100 or "Lead Sled" as we called it was a well used and beautiful plane. I saw a picture once of a friend of mine who was a ANG Pilot with the SDANG of a formation a "Huns" in front of Mt. Rushmore.
I recall many of the airman and pilots that I worked with Sgt. Bobby Lord, Sgt. Alvie Reynolds, Sgt Rainwater, A1c Register, A1C Herzog, Sgt Sylvanus S. Jones, Capt Bradley, Murgatroyd, Wilt, Van Domlin, Elliot,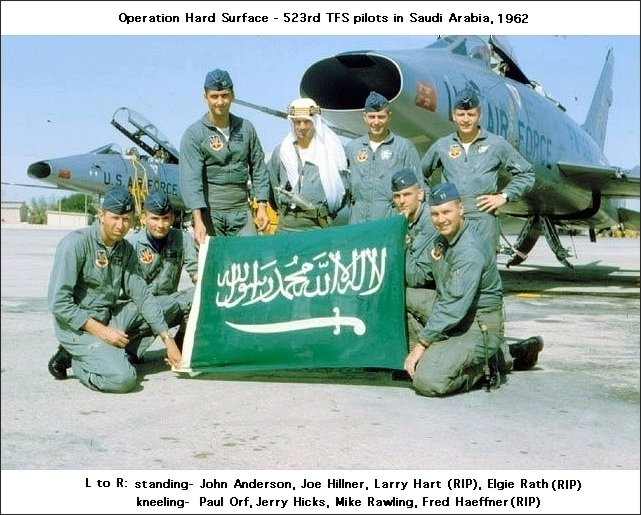 5

23rd TFS Tactical Fighter Squadron was taken in Saudi Arabia during Operation Hard Surface. Elgie Rath was killed when his 100 went in over in Japan.

Left to Right: Standing - John Anderson, Joe Hillner, Larry Hart, Elgie Rath,

Kneeling - Paul Orf, Jerry Hicks, Mike Rawling, Fred Haeffner.