YellowAirplane Home
Base
Exhibits at the YellowAirplane Museum
Aviation Art
Survival Equipment - Survival Supplies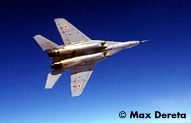 Take a ride in a real Russian MiG 29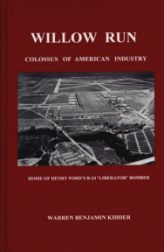 Willow Run
by Warren Benjamin Kidder
Would like to take part in a
North Pole Expedition?
Click here to find out how
The last updates on the museum listings were added 18 Jan 2011
Due to legal changes in Illinois, I will not be updating this list until further notice.
These museums change their information and locations very often.
Please try to contact the museum before you try to visit it, it may not be there anymore.
Hardwood Bombing Range
In Finley, WI, about 45 minutes away from Volk Field
. It's open to the public to watch, they have every thing from F-16's to B-2's do runs. They have a F-4 Phantom along with a few other item's on display that they used for target practice.

Listing Compliments of Shane Braund
Please let me know if this place still exist. Thank you, Webmaster.
EAA AirVenture Museum
EAA Aviation Center
P.O. Box 3086
Oshkosh, WI. 54903
920 426-4800
Updates thanks to Pat Carry
About 75 Aircraft
Mitchell Gallery of Flight
5300 S. Howell Ave.
Milwaukee, WI 53207
414-747-4503
http://www.mitchellgallery.org/
Updates thanks to Pat Carry
About ? Aircraft
Richard I. Bong Veterans Historical Center
305 Harbor View Parkway
Superior, WI 54880
715-932-7151
Update Thanks to Pat Carry
One P-38
Volk Field Air National Guard base
in Camp Douglas, WI (rural Wisconsin}
about 80 miles or so north west of Madison).
They have 10 planes on display, P-51D Mustang, F-86H Sabre, A-7D Corsair II, F-105B Tunderchief, F-4C Phantom II, F-102A Delta Dagger, F-100C Super Saber, KC-97L Stratofreighter, A-10A Thunderbolt, F-84 Thunderstreak. The planes are outside in different locations on the base, so not something to really do in the winter. The base also has a small indoor museum.
Listing compliments of Shane Braund
Many Aircraft
Willow Run

The exciting story of building the B-24 Liberator
Warren Benjamin Kidder (Ben) was the last man to live on the Willow Run property before his house was torn down for the factory construction. He has done a tremendous amount of research on building the Willow Run Plant and the B-24. The book is one of the best that I have ever read and you can see a large exhibit here with lots of great photos of the B-24 Liberator under construction plant in World War 2. Exhibit Added Feb 2000
11 New Pages and a Major Exhibit Upgrade July 2007

By Warren Benjamin Kidder.