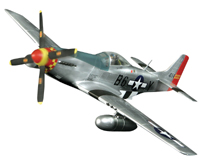 P-51 Mustang Museum Quality Model Airplane Kits.
A List of Aviation Museums in Pennsylvania.
Pennsylvania has some great aviation museums. Pennsylvania is nicknamed the Keystone State. The population of Pennsylvania is 11,862,000 people, number 5 of the 50 states, its capital is Harrisburg and its largest city is Philadelphia. The land area of Pennsylvania is 44,820 square miles, number 32 of the 50 states, its highest point is Mount Davis 3,213 feet.
Pennsylvania tiene algunos museos de la aviacin grande. Pensilvania es apodado el Estado Keystone. La poblacin de Pensilvania es 11.862.000 personas, el nmero 5 de los 50 estados, su capital es Harrisburg y su ciudad ms grande es Filadelfia. La superficie de Pennsylvania es 44.820 millas cuadradas, el nmero 32 de los 50 estados, su punto ms alto es el Monte Davis 3.213 pies.