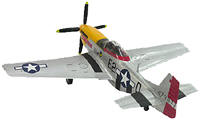 A P-51D called The Detroit Miss flown by Urban Drew from the 361st Fighter Group in WW2
Air and Space Museums in Michigan.
Air and Space museums in Michigan. Michigan is nicknamed the Great Lakes State since it has shores on three of the great lakes. The population of Michigan is 9,329,000 people, number 8 of the 50 states, its capital is Lansing and its largest city is Detroit. The land area of Michigan is 56,809 square miles, number 22 of the 50 states, and its highest point is Mount Arvon which is 1,979 feet.
Aire y del Espacio museos en Michigan. Michigan es el apodo de Estado de los Grandes Lagos, ya que tiene costas en tres de los grandes lagos. La poblacin de Michigan es 9.30 personas, el nmero 8 de los 50 estados, su capital es Lansing y de su principal ciudad es Detroit. La superficie de Michigan es 56.809 millas cuadradas, el nmero 22 de los 50 estados, y su punto ms alto es el Monte Arvon que es 1.979 pies.