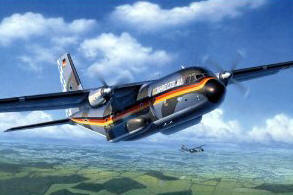 C-160 Transall Museum Quality Model Airplane Kits
A List of Aviation Museums in Minnesota.
Aviation museums in Minnesota. Minnesota is nicknamed the North Star State. The Population of Minnesota is 4,387,029 people, number 20 of 50 states, its capital is St. Paul and its largest city is Minneapolis. The land area of Minnesota is 79,617 square miles, number 14 of 50 states, and its highest point is Eagle Mountain which is 2,301 feet.
Aviacin museos en Minnesota. Minnesota es el apodo de Estrella del Norte del Estado. La poblacin de Minnesota es 4.387.029 personas, el nmero 20 de los 50 estados, su capital es St. Paul y su ciudad ms grande es de Minneapolis. El rea terrestre de Minnesota es 79.617 millas cuadradas, el nmero 14 de los 50 estados, y es su punto ms alto de Eagle Mountain, que es 2.301 pies.
在明尼蘇達州的航空博物館。明尼蘇達州是綽號北極星國家。人口為 4387029人,明尼蘇達,20號的50個州,其首府聖保羅和明尼阿波利斯是其最大的城市。明尼蘇達州的土地面積為 79617平方公里,14號的50個州,它的最高點是伊格爾山是二千三百○一英尺。
मिनेसोटा में विमानन संग्रहालयों. मिनेसोटा उत्तर सितारा राज्य nicknamed है. मिनेसोटा की जनसंख्या 4387029 लोगों को, 20 50 राज्यों की संख्या है, इसकी राजधानी सेंट पॉल और इसकी सबसे बड़ा शहर है Minneapolis है. मिनेसोटा के भूमि क्षेत्र 79,617 वर्ग मील है, संख्या 14 50 के राज्यों, और अपने उच्चतम बिंदु है ईगल माउंटेन जो 2301 फीट है.