Survival Books, Videos, Equipment, Survival Store
Alaska Expedition 2006.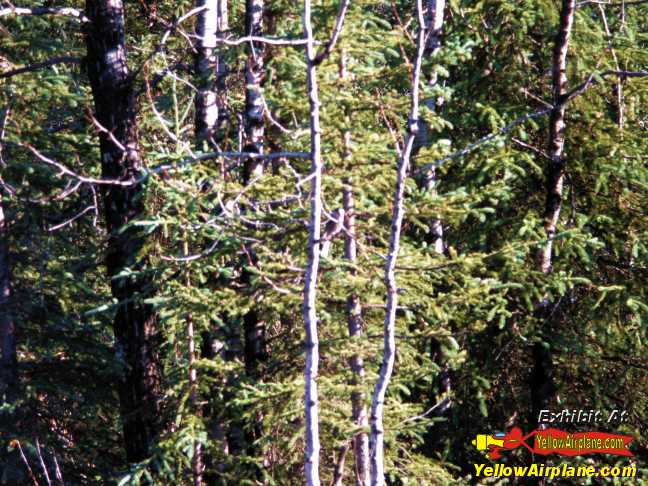 Photo by C. Jeff Dyrek
All around Alaska there was a lack of biodiversity compared to where I live in Western Illinois. One tree that was common to Alaska was the Birch. Another tree was the Tamarac Tree which looks just like any other evergreen tree, but with it was a deciduous tree that lost it's leaves in the winter. This was the first time that I have ever seen these types of trees. I never even knew that they existed. But I always loved these Alaskan Birch Trees which grew all throughout southern Alaska.
Birch trees are made up of about one hundred different species of trees and shrubs, mostly found in the cooler regions of the Northern Hemisphere.
Please help me. One of my weak points in survival is plant recognition,
This exhibit shows over eighty pages of plants that I took pictures when I was in
Alaska. If you can tell me what they are or you can help me find references, don't hesitate
to write to me, the webmaster at the bottom of the page. Thank you very much.
Beautiful Flowers and Plants in Alaska Thumbnail Gallery TGP
Alaska Discount Travel Deals Discount Insurance Rates
Cheap Travel Best Auto Insurance Travel Insurance Alaska Travel
Look at these Alaska Railroad Train Sets, a great selection
A super selection of Alaska Railroad train sets, railroad art, Alaska Railroad Books, DVD Movies and Gifts.

Also HO Scale Train Sets, N Scale Train Sets and O Scale Electric Train Sets. Every kid needs an Electric Train Set or he will never grow up.
Survival Books, Videos, Equipment, Survival Store
Click Here to learn more about the North Pole and Global Warming also for links to great Alaskan Adventure Travel Tours