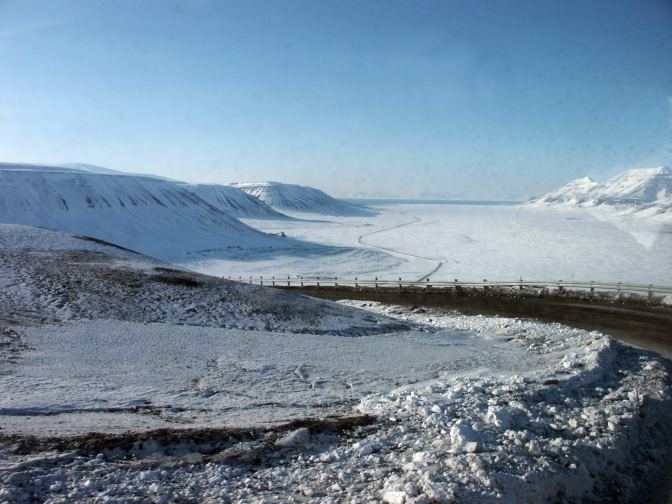 Photo by C. Jeff Dyrek
This is a long road to Coal Mine #7 near Longyearbyen, Norway. Coal Mine #7 is located about fifteen miles east of Longyearbyen Norway. On this road we passed a sled dog farm, the remains of the old Longyearbyen Airport, a NASA Satellite dish and an Arctic Research Station. After all of this we started a 2500 ft climb to the coal mine entrance.
In the background you can see the long winding road back to Longyearbyen. Longyearbyen is located at the end of the road and just to the left of the mountain. Also, at the end of the valley you can see water in the Longyearbyen Bay.

Go back to the North Pole Adventure Main Exhibit Index
Willow Run Airport and the Mighty Eighth Air Force