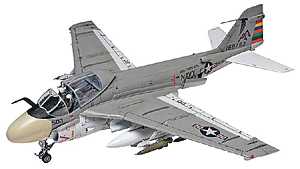 A-6 Intruder Model Airplanes
A List of Airplane Museums in Wyoming.
Wyoming is nicknamed the Equality State and the Cowboy State. The population of Wyoming is 456,000 people, number 50 of the 50 states, its capital is Cheyenne and its largest city is also Cheyenne. The land area of Wyoming is 97,105 square miles, number 9 of the 50 states, and its highest point is Gannett Peak which is 13,804 feet.