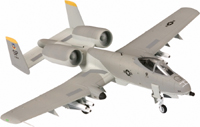 A-10 Thunderbolt II (Warthog) Museum Quality Model Airplanes.
A List of Aviation Museums in Nevada home of the Reno Air Races.
Nevada is nicknamed the Silver State. Nevada has a population of 1,207,000 people, number 39 of the 50 states, its capital is Carson City and its largest city is Las Vegas. The land area of Nevada is 109,806 square miles, number 7 of the 50 states, and the highest point is Boundary Peak which is 13,140 feet.