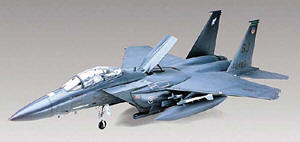 F-15 Eagle Museum Quality Model Airplane Kits.
A List of Air and Space Museums in Georgia.
Aviation museums in Georgia. Georgia is nicknamed the Peach State. The land area of Georgia is 57,919 square miles, number 21 of the 50 states. Georgia has a population of 6,508,500, number 11 of the 50 states. The capitol of Georgia is Atlanta and its largest city is also Atlanta. The highest point in Georgia is located on Brasstown Bald which is 4,784 feet.
Aviacin museos en Georgia. Georgia es apodado el Estado del Durazno. La extensin territorial de Georgia es 57.919 millas cuadradas, el nmero 21 de los 50 estados. Georgia tiene una poblacin de 6.508.500, el nmero 11 de los 50 estados. La capital de Georgia en Atlanta y su principal ciudad es tambin Atlanta. El punto ms alto en Georgia se encuentra en Brasstown Calvo que es 4.784 pies.