YellowAirplane Home
Base
Aviation Art
Survival Equipment - Survival Supplies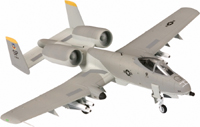 Survival Equipment - Survival Supplies Railroad Calendars
The last updates on the museum listings were added 18 Jan 2011
Due to legal changes in Illinois, I will not be updating this list until further notice.
These museums change their information and locations very often.
Please try to contact the museum before you try to visit it, it may not be there anymore.
New England Air Museum
Bradley International Airport
Windsor Locks, CT. 06096
860-623-2520
E-Mail staff@nteam.org
Located north of Bradley International Airport
Glad to see you have compiled such a complete list of aviation museums. I'm using it in my quest to see all the surviving P-38s. Just a note to tell you that the New England Air Museum in Windsor Locks has about 75 aircraft, not about 49 as you site states (see www.NEAM.org). There is also a group working on getting an aviation museum in the former Vought-Sikorsky aircraft plant in Stratford, CT.
Thanks
Harold Moritz
East Haddam, CT
Hello Jeff,
I also wanted to show you where I went yesterday now that you've got me back on my airplane kick. It's a museum I'd never been to before, and I assumed it was just a little one with a few old airplanes sitting around sinking into the floor in some old unused falling-apart hangar. Boy, was I wrong! They have quite an extensive collection of planes, many of them from WWI and WWII, some being restored, others already completed. Mighty impressive. I didn't have enough time to see everything, of course, which means that I'll need to go back. Again and again an again. According to their brochure, they have a large collection of archived material, too, not that I know what it contains.
Moki,
New York.
About 75 Aircraft
Click Here to see the Exhibits in the
YellowAirplaneOnline Museum.

Veterans, Read This