Prep for visiting the 183rd Fighter Squadron, 6-11-2000 in Springfield, IL.
This Exhibit will take you through 5 pages about our kids the day before the visit to the 183rd Fighter Squadron then will show show some great pictures of the 183rd Fighter Squadron.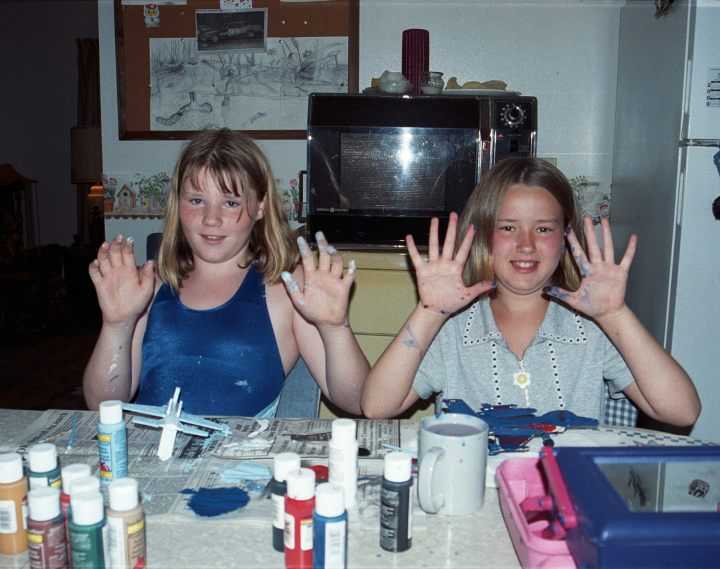 This is a stick up, get your hands in the air!
From left to right: Stephanie, Libby
Click on any photo for larger view
This doesn't look like a fighter squadron?
In order to make a field trip more interesting, enjoyable and educational we performed a couple of activities before the trip. Not shown here, the first step to learning about technology and aviation was to watch a couple of movies. On Saturday night we watched "the Final Countdown." Sunday afternoon we watched "Iron Eagle" then we built some F-16 models.
Watching these movies show military aircraft in action with close up views of the aircraft. This was a very entertaining way to learn about the airplanes and the types of missions that they performed. A special thanks to General Rezac and Major Neeley for their help in setting up the visit.
Click on the right arrow below to continue with this exhibit section.