The last updates on the museum listings were added 18 Jan 2011
Due to legal changes in Illinois, I will not be updating this list until further notice.
These museums change their information and locations very often.
Please try to contact the museum before you try to visit it, it may not be there anymore.
Air Power Park and Museum
413 West Mercury Blvd.
Hampton, VA 23666
804 727-1163
About 18 Aircraft
Flying Circus Aerodrome
P.O. Box 99
Bealeton, VA 22712
540 439-8661
About 8 Aircraft
Military Aviation Museum
1341 Princess Anne Road
Virginia Beach, VA 23457
Phone: (757) 721-7767
http://militaryaviationmuseum.org/
Information thanks to Paul Huizenga
About 30 Aircraft
National Museum of the USMC
19900 Jefferson Davis Hwy.
Triangle, VA 22172
1-977-635-1775
http://www.usmcmuseum.org/
Update thanks to Pat Carry 10-22-2009
About 26+ Aircraft
NASA Langley Research Center
Visitor Center
Hampton, VA 23665
804 864-6000
Lots of Stuff, A super wind tunnel, spacecraft and more
NASA Wallops Visitor Center
Bldg J-17
Wallops Island, VA 23337
757-824-2298
http://sites.wff.nasa.gov/vc/
Located on VA 175 near Chincoteague Island, Virginia
National Air and Space Museum
Steven F. Udvar-Hazy Center
located in Chantilly,Va
Info from Pat Carry
150 Aircraft and 150 Space Objects, Including a Space Shuttle.
U.S. Army Transportation Museum
Bldg 300, Besson Hall
Ft. Eustis, VA. 23604
804 878-1182
Webmasters Note: I have visited Ft Ustes. This display is great with lots of vehicles that were previously secret. If you have a chance to visit, do so. It's Great!
About 27 Aircraft, and lots of tanks, trucks, amphibious vehicles
Virginia Air and Space Center
600 Settlers Landing Road
Hampton, VA
757-727-0900
Information update thanks to Scotty Springston
About ? Aircraft
Virginia Aviation Museum
5701 Huntsman Road
Richmond International Airport, VA 23250-2416
(804) 236-3622
http://vam.smv.org
Information update thanks to: Mike Boehme, Executive Director, Virginia Aviation Museum
Number of aircraft is 27 including a SR-71!
Photos from many members on the North Pole Expedition 2005. This exhibit includes snowmobiling, skiing, skydiving, dog sleds, coal mine tours and more.

Exhibit Added 7 July 2005
Exhibits at the YellowAirplane Museum
Aviation Art
Survival Equipment - Survival Supplies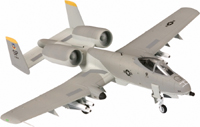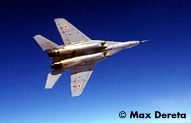 Take a ride in a real Russian MiG 29