Survival Equipment - Survival Supplies Railroad Calendars
The last updates on the museum listings were added 18 Jan 2011
Due to legal changes in Illinois, I will not be updating this list until further notice.
These museums change their information and locations very often.
Please try to contact the museum before you try to visit it, it may not be there anymore.
The Academy of Model Aeronautics'
National Model Aviation Museum
5151 E. Memorial Drive
Muncie, Indiana.
open M-F from 8-4:30 and Sat-Sun 10-4
(closed Sundays Thanksgiving-Easter)
www.modelaircraft.org
The museum, run by the Academy of Model Aeronautics (the governing body for model aviation in the United States) is located on the SE side of in Muncie, IN on the AMA's 1000+ acre International Aeromodeling Center, 5151 E. Memorial Dr. We are open M-F 8-4:30 and Sat-Sun 10-4 (closed Sundays Thanksgiving-Easter) The AMA's web site is located at http://www.modelaircraft.org and the Museum's phone number is (765) 289-4236.
The museum is dedicated to preserving the history of aeromodeling and through the collection depicts the history of the three types of flying model aircraft: Free Flight, Control Line, and Radio Control. There are approx. 200 aircraft on display as well as numerous model aircraft engines and pieces of radio control equipment. The museum also has several hands-on exhibits that allow visitors the opportunity to fly a Radio Controlled Airplane and Helicopter.
The museum also contains the Lee Renaud Memorial Research library. The library, with over 4000 books in its collection represents a wealth of valuable information for anyone doing research on the history of aviation. The museum's store, just recently remolded/expanded and located in the front of the museum, offers a wide variety of aviation and AMA related merchandise.
Atterbury-Bakalar Air Museum
located at the Columbus Municipal Airport
at the corner of Middle Road and Grissom Streets
Info Thanks to Gordon C. Lake
.
Children's Museum of Indianapolis
on the corner of 30th and Illinois
317 924-KIDS
outside Indianapolis 1-800-208-KIDS
.
Grissom Air Museum
1000 W. Hoosier Blvd.
Peru, IN. 46970
Grissom Air Force Base
765-698-8011
Located about 13 miles north of Kokomo
Updates Thanks to Pat Carry
About 25 Aircraft
Indiana Aviation Museum
Location:
4601 Murvihill Road
Valparaiso, Indiana
Porter County Airport
US Hwy 30 & State Rd 49
Phone: 219-548-3123
Fax: 219-929-1349

About 9 Aircraft
You Get to Fly These Airplanes, For Real
Hoosier Air Museum
2822 County Road 62 — Auburn, IN 46706
260-927-0443
Plus they are Sponsors of A Civil Air Patrol Unit
Museum Suggestion by Don Schwartz
About 15 Aircraft
THE WILBUR WRIGHT BIRTHPLACE MUSEUM
1651 N. CR. 750 E.
Hagerstown, Indiana 47346
Phone : (765)-332-2495
Open daily April thru October
Also Henry County Convention Center, New Castle, In (765)-529-0764 (888)-676-4302 Tours available anytime by calling. Wilbur Wright was born in the farm house, 1867 The Museum Building has many artifacts of the Wright family & a full scale 1903 Wright Flyer replica.
Full Scale Replica of the Wright Flyer
Click Here to see all kinds of Great Wright Brothers Stuff
7-22-2002
You really should delete the following from your "Airplanes Museums in Indiana" page:
"Indiana is nicknamed the Hoosier State after the famous Hoosier family in racing"
I was born and live in Indiana. There is no widely accepted theory as to the source of the term "Hoosier" (but a lot of guesses). However, I do know that the only "famous Hoosier family in racing" in Indiana would be the "Hulman" family that owns the Indianapolis Motor Speedway (there has never been a famous "Hoosier" family in racing).
Best regards, Ken Massey
| | |
| --- | --- |
| This shows how to level the Pitts Aerobatic Aircraft wings, place the wings on the airplane and adjusting the Flying Wires and Landing Wires. Exhibit Added 12-Jan-2002 | |
Aviation Books
Aviation Movies
Pilots Equipment
Aviation Art
Survival Equipment - Survival Supplies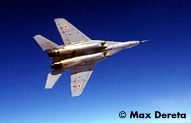 Take a ride in a real Russian
MiG-29