Aviation Art
Survival Equipment - Survival Supplies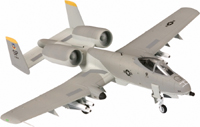 Take a ride in a real MiG 29
The last updates on the museum listings were added 18 Jan 2011
Due to legal changes in Illinois, I will not be updating this list until further notice.
These museums change their information and locations very often.
Please try to contact the museum before you try to visit it, it may not be there anymore.
Help also thanks to Nathan Hennessy
Notice: The Champlin Fighter Aircraft Museum in Mesa, Arizona is now closed. The collection has moved to The Museum of Flight, Seattle, WA

Now moved to Seattle, WA, but when I first went to this museum I thought, Am I actually going to pay to get into this place. What a fool I was. They have a great section on just Aviation Paintings. It was worth the entrance to see just the paintings alone. But believe me, the rest of the museum is fantastic with a lot of other aircraft stuff other than airplanes. The only thing that I could say is that this place is fantastic and you should never miss this museum. It must have the worlds greatest inventory of WWI aircraft. It's Great!!!!
Click here to visit the museum
About 33 Aircraft
Arizona Wing CAF
Commemorative Air Force
2017 North Greenfield Road
Mesa, Arizona 85215
480-924-1940

Information Upgrade thanks to Rick Senffner
About 16 Aircraft
Davis-Monthan Air Force Base
AMARC Aerospace Maintenance And Regeneration Center
Tucson Arizona
Information thanks to Davis Monthan
Update thanks to Pat Carry
Airplane Boneyard 4200 Aircraft Plus
Pima Air Museum
6000 E. Valencia Rd.
Tucson, AZ 85706
602-574-9658
http://www.pimaair.org
We also do the tours over to DAVIS MOUNTAIN AIR FORCE BASE. It is called the AMARC tour.
Information Upgrade thanks to Ron Miller
About 280 Aircraft
Titan Missile Museum
Duval Mine Rd.
Green Valley, AZ 85614
602-791-2929
This museum was, prior to 1987, an active Intercontinental Ballistic Missile Silo. The museum was maintained so the public can inspect, first hand, a complete Titan missile and all of the supporting equipment required for an operational missile silo.
One Titan Missile and Missile Silo Complex
Planes of Fame 755 Mustang Way
Valle-Williams, Az 86046
(909) 597-3722

half way between Williams, Arizona, and the Grand Canyon
The exact location is still unknown but we will let you know as soon as we can.

Click Here is a great picture of the Baka Bomb in 1945
by Richard Notestine courtesy of Ron Notestine


Information Upgrade thanks to Jack Cahill
About 200 Aircraft
I saw on your museum page for

Arizona

that you did not have a location for the

Planes of Fame Museum

. It is located at the Valle Airport which is located on

Arizona Highway 64

at the junction of US Route 180, in Valle, Arizona. This is halfway from

Sedona

to the Grand Canyon Airport as the crow ( or any other aviator) flies! Ken Romm

Click on the photo above to take a ride in a Real Jet Fighter
I wanted to thank you for your help. We have called the airfield in Arizona and have made arrangements for my husband's birthday present - flying a fighter plane. I'm sure he will be excited and it will be a present he will remember forever. Thank you again for all your help.
Deb Wood
Dear Debra,
Yes, there are a number of military aircraft that can be flown, some are very expensive and some you can even have a real dogfight with another aircraft with laser bullets and smoke and the whole works. Here is the link to the website that has the whole shooting match. http://www.avitop.com/
One of my friends took a MiG-25 to 80,000 feet last year and loved every minute of it. Thank you very much for writing and have a nice day,
C. Jeff Dyrek, webmaster
..
Last spring the North Pole temperature was only -25 degree F.
We flew an ultralight, 6 balloon pilots logged their North Pole flights,
We had five jumpers who entered their jumps in their logbooks,
there was a man in a wheelchair who made it to the pole,
We had several helicopters, a home built airplane, a jet
and an An-2 Biplane there. Everyone got to visit Star City (Russia's NASA)
the Kremlin Armory, and Red Square. The Expedition members flew in
Russian Military aircraft including the An-24, An-74, and the Mi-8. They also
visited Khatanga and saw the Woolly Mammoth Digs, and Shrednii Island's
Russian, formerly secret, ICBM base and more. The trip was inexpensive
and you can go to the north pole site or go with us next by clicking here
Take a tour of an operational World War 2 fighter squadron stationed on the Western Pacific Island of Ie Shima. This is a historical event showing the complete fighter operation from the Mess Hall to the P-47 in flight. You can also see the Japanese Surrender Delegation visit the Island.
Click on this exhibit for a lot more Exhibits about WW2