www.YellowAirplane.com
A Perfectly built Model of the A-4 Skyhawk of Mariano Valasco the pilot who sunk the HMS Coventry in the Falklands War 1982.
The A-4 Skyhawk flown by Mariano Valasco from Argentina built by Master Model Builder Adam Coleman.
The Falklands War Replica that sunk the HMS Coventry
Perfectamente construido un modelo de la A-4 Skyhawk de Mariano Valasco que hundi el HMS Coventry en la Guerra de las Malvinas.
La A-4 Skyhawk Valasco recorrida por Mariano de Argentina construido por Master Model Builder Adam Coleman.
La Guerra de las Malvinas Rplica que hundi el HMS Coventry
This is the
Adam Coleman
Model Aircraft Home Page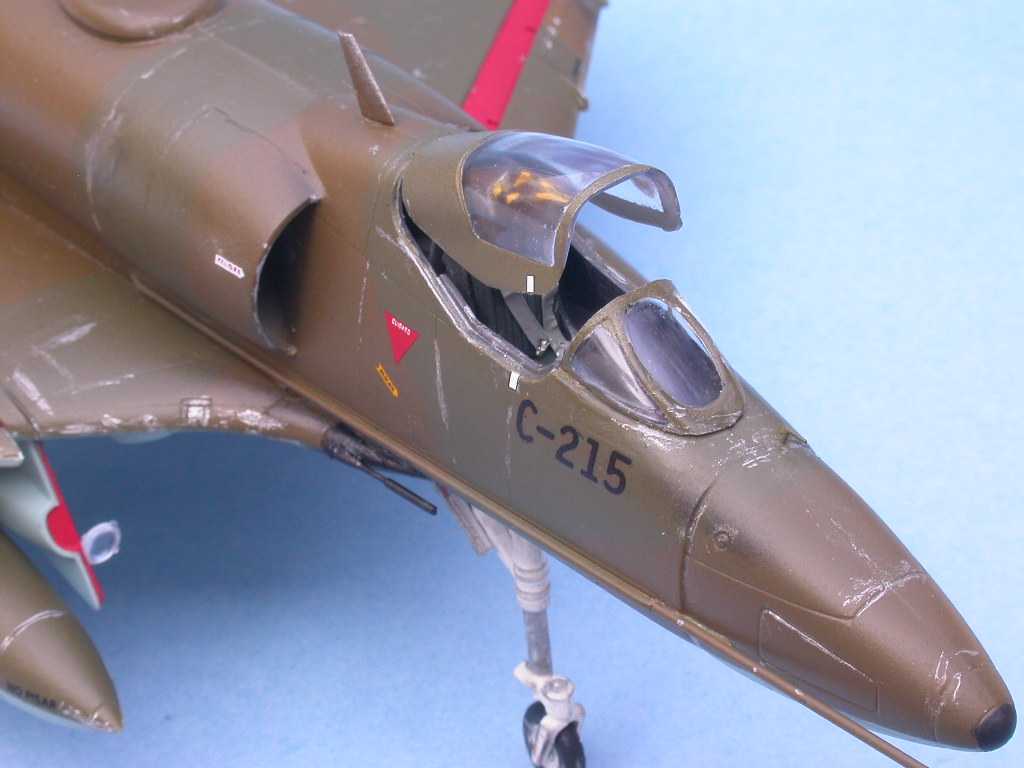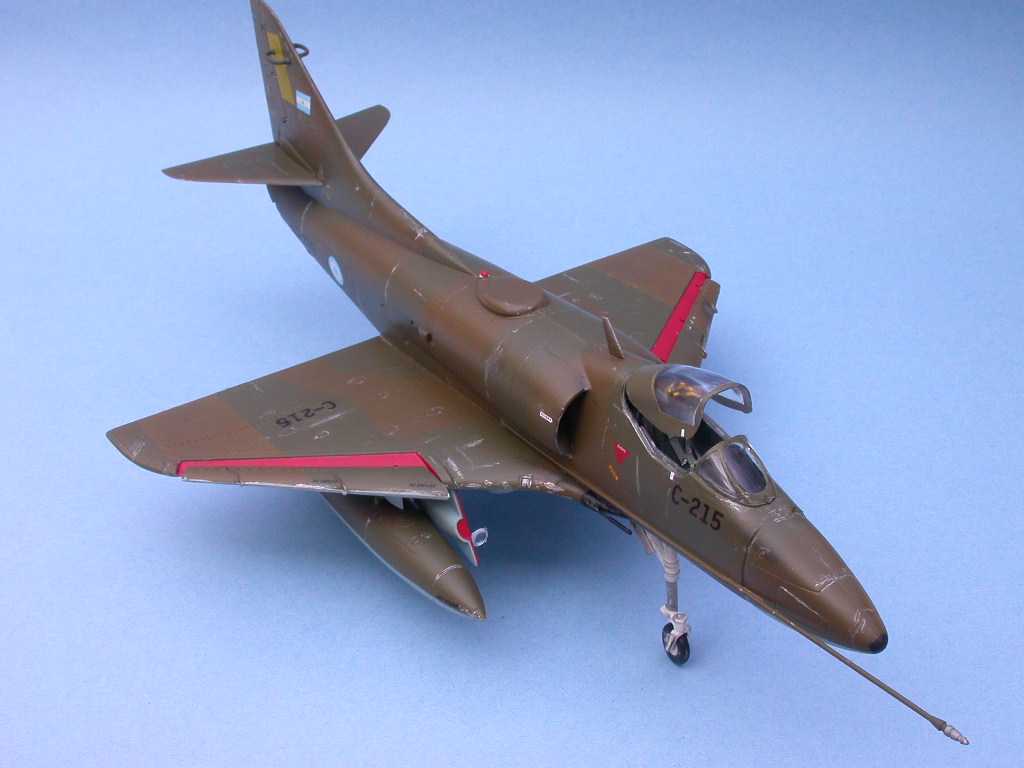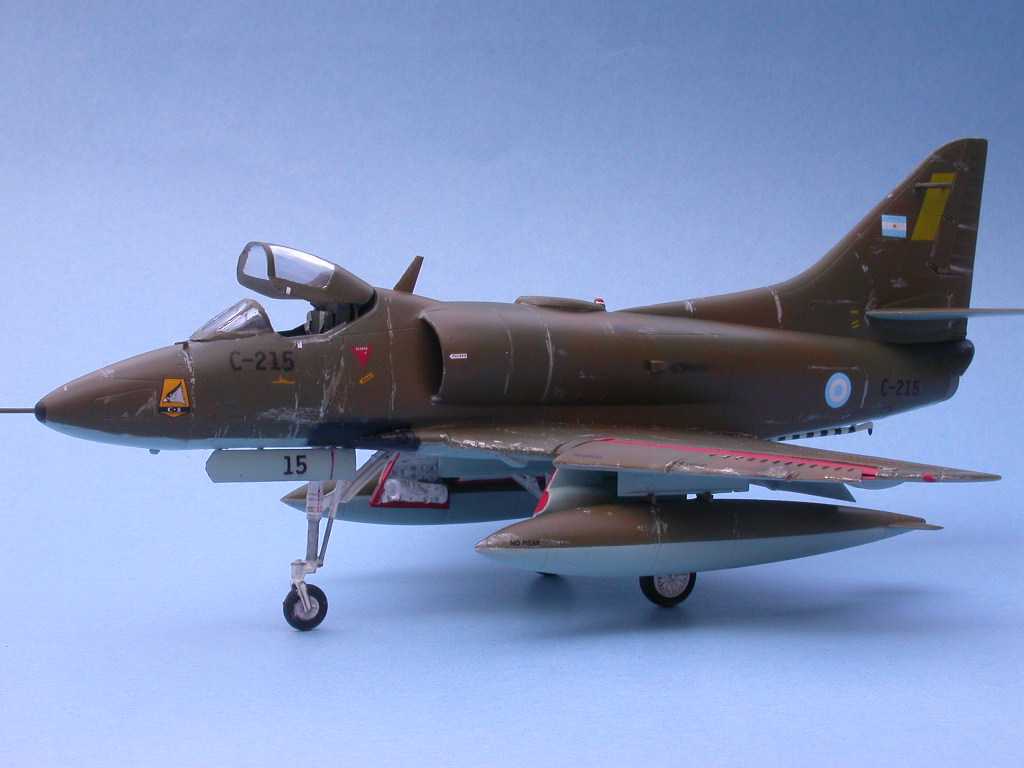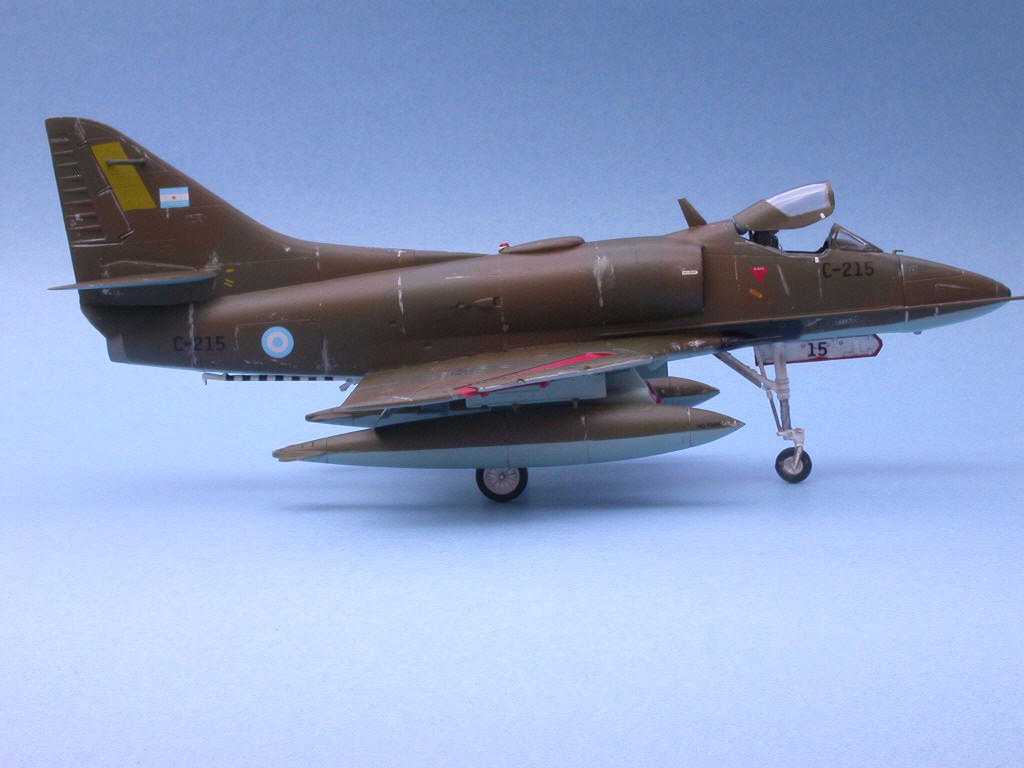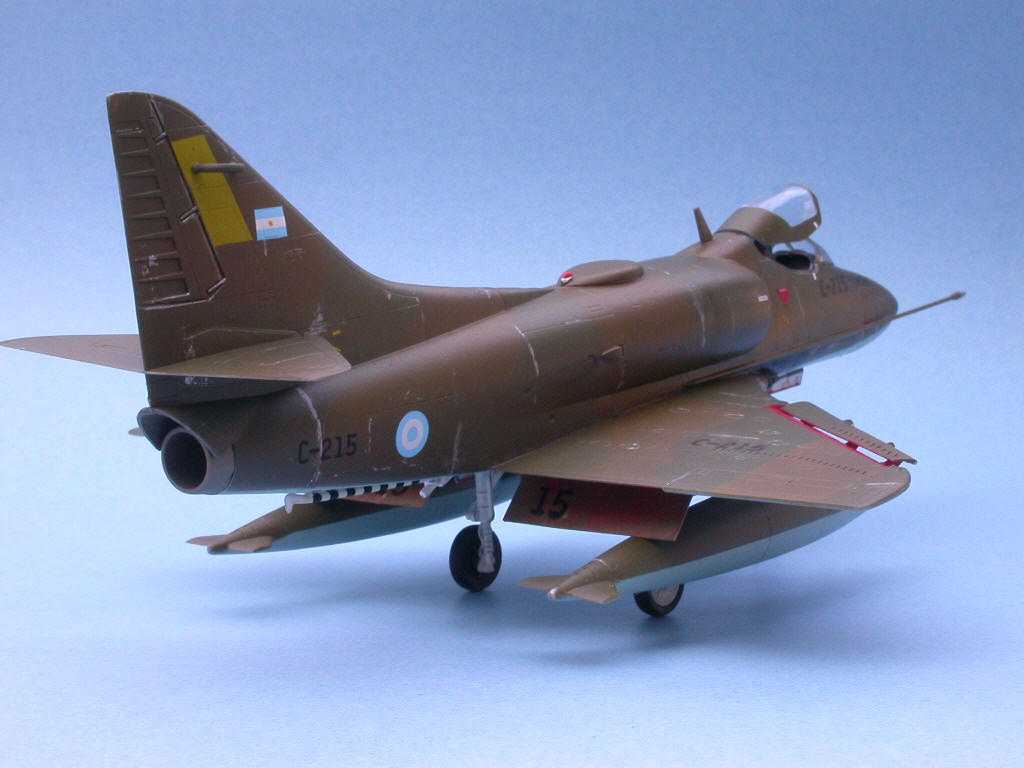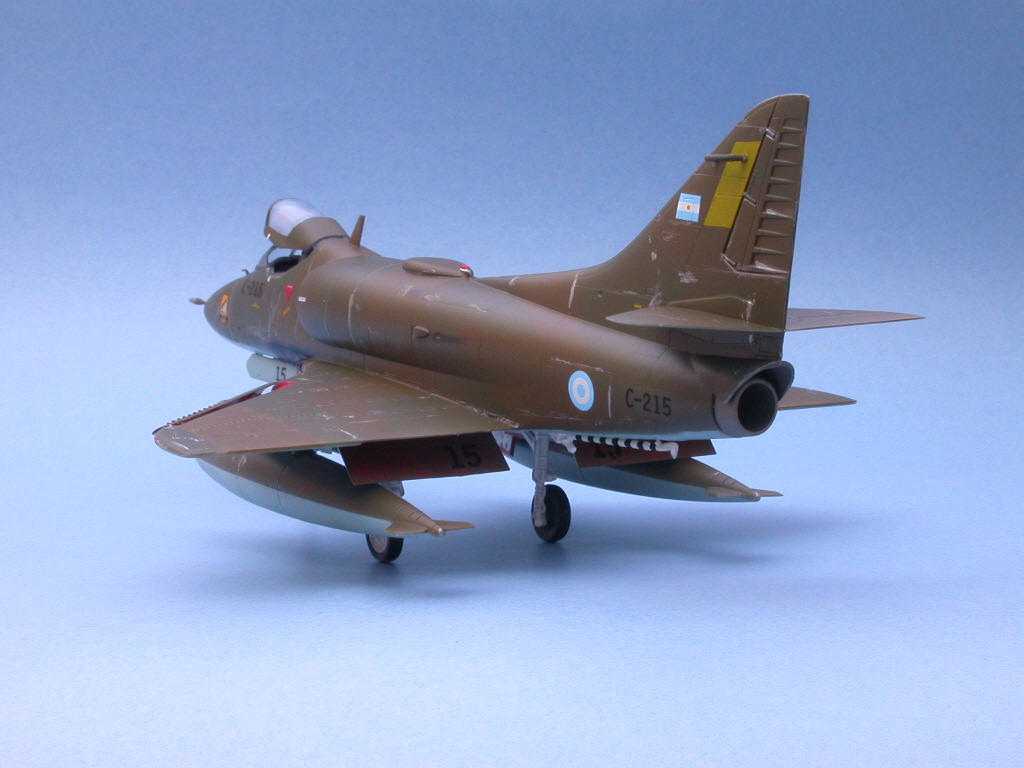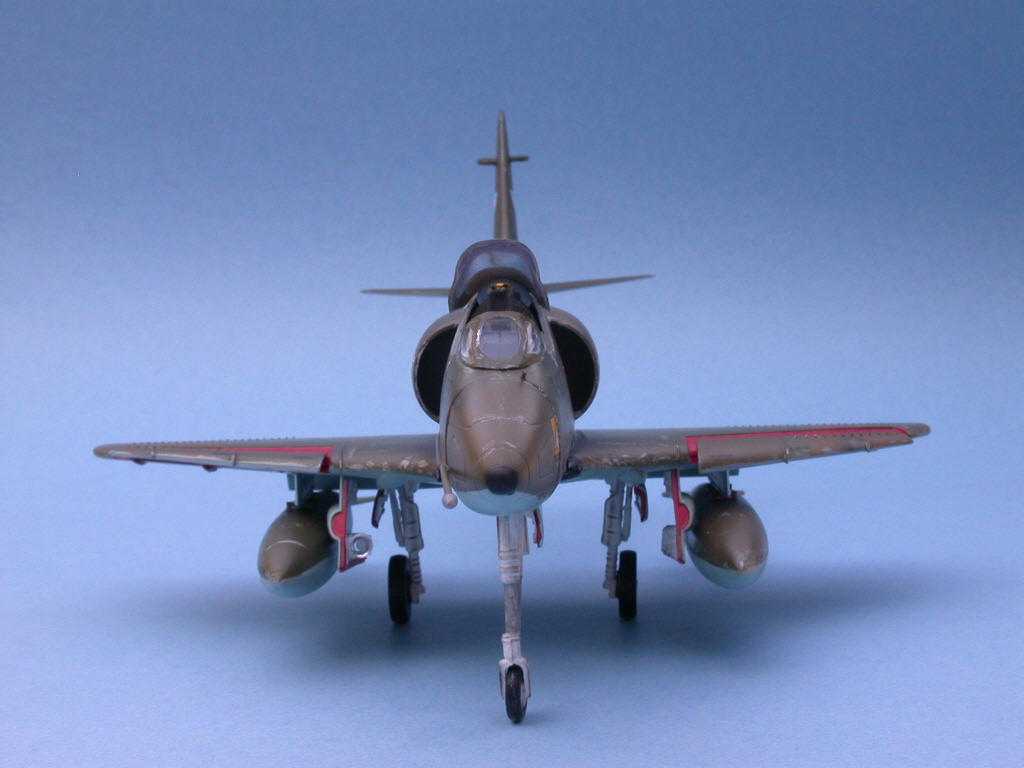 1/48 Scale Model Reproduction of Mariano Valasco's
A-4 Skyhawk C-215 by Adam Coleman.
Adam actually visited the crash site of this airplane and
took paint chip samples to ensure that the model that
he built was painted exactly like the real airplane.
He even looked at the scratch marks that were made
prior to the crash and added them to the model for realism.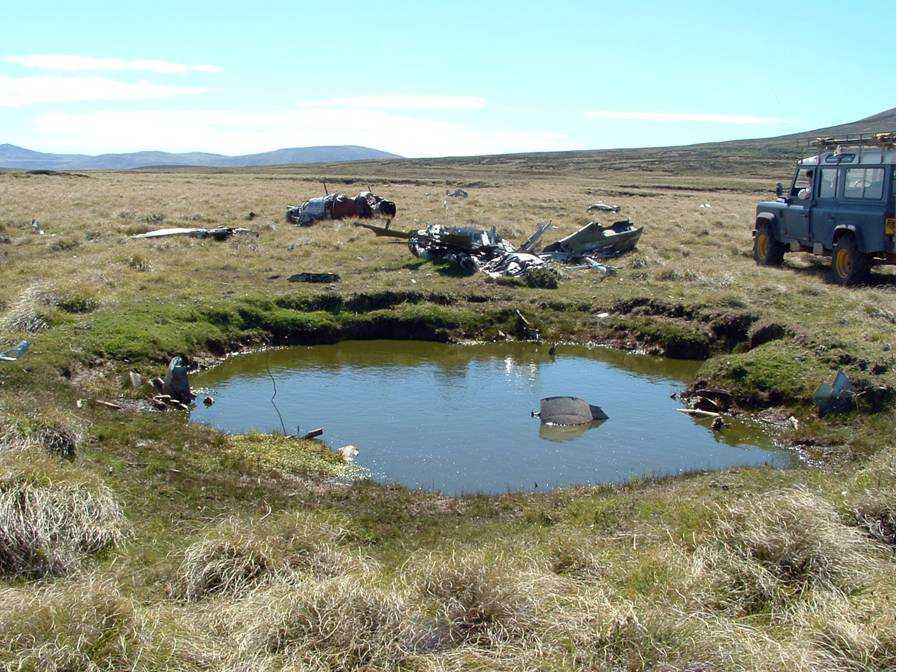 This is the impact crater created by Mariano's aircraft. The nose cone of the A-4 Skyhawk is visible in the center of the crater. Photo by Adam Coleman.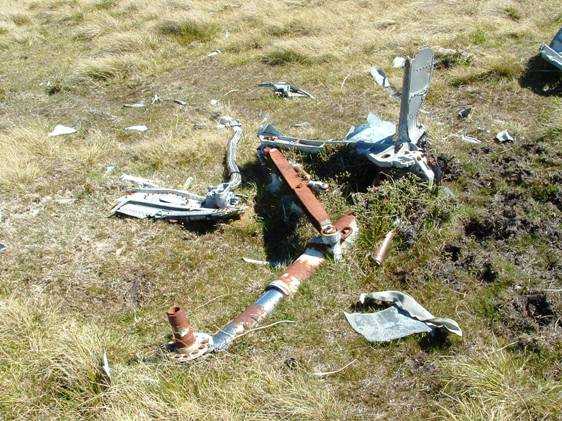 Landing Gear of Mariano's A-4 Jet Fighter Aircraft after the plane crash. Photo by Adam Coleman about 2004.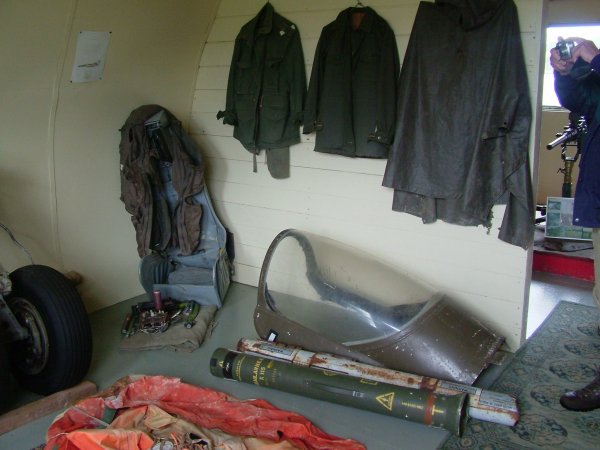 Mariano's Crashed A-4 Skyhawk today, 2009 Located in a museum in Port Howard, Falklands.
See a few very excellent airplane model pictures made by Inaki from Spain
To make this model airplane, Adam Coleman flew to the Falkland Islands and actually found Mariano Valasco's airplane that was crashed and took paint samples and detailed photos to be sure that his model matched Mariano's airplane exactly. He did an absolutely fantastic job on building this model airplane and restoring a part of history.
A-4 Skyhawk Books
A-4 Skyhawk Videos
A-4 Skyhawk Models

Would you like to take a trip to the North Pole?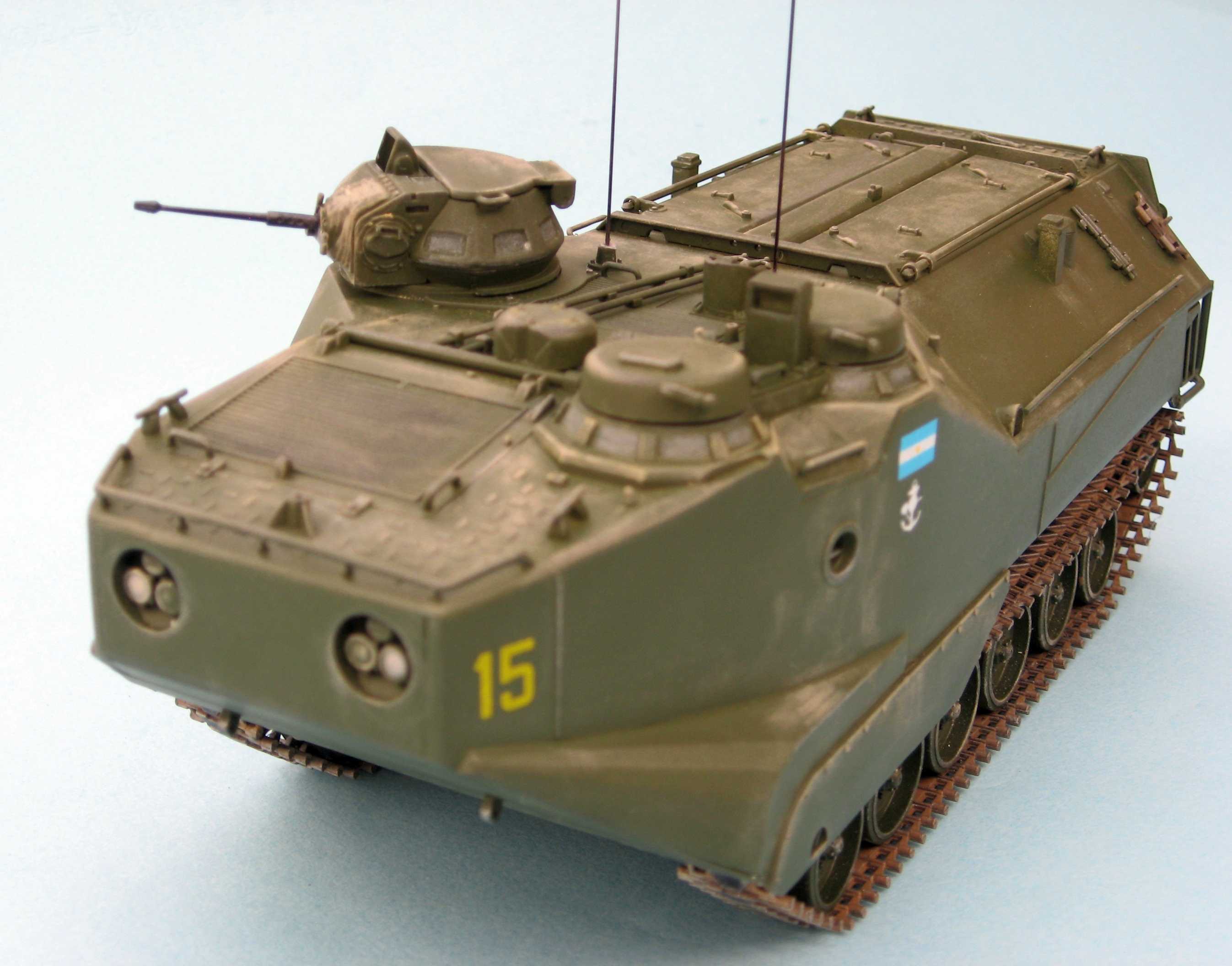 Another model built by Adam Coleman.
This vehicle is an "LVTP-7" of the Argentine Marines, 1982.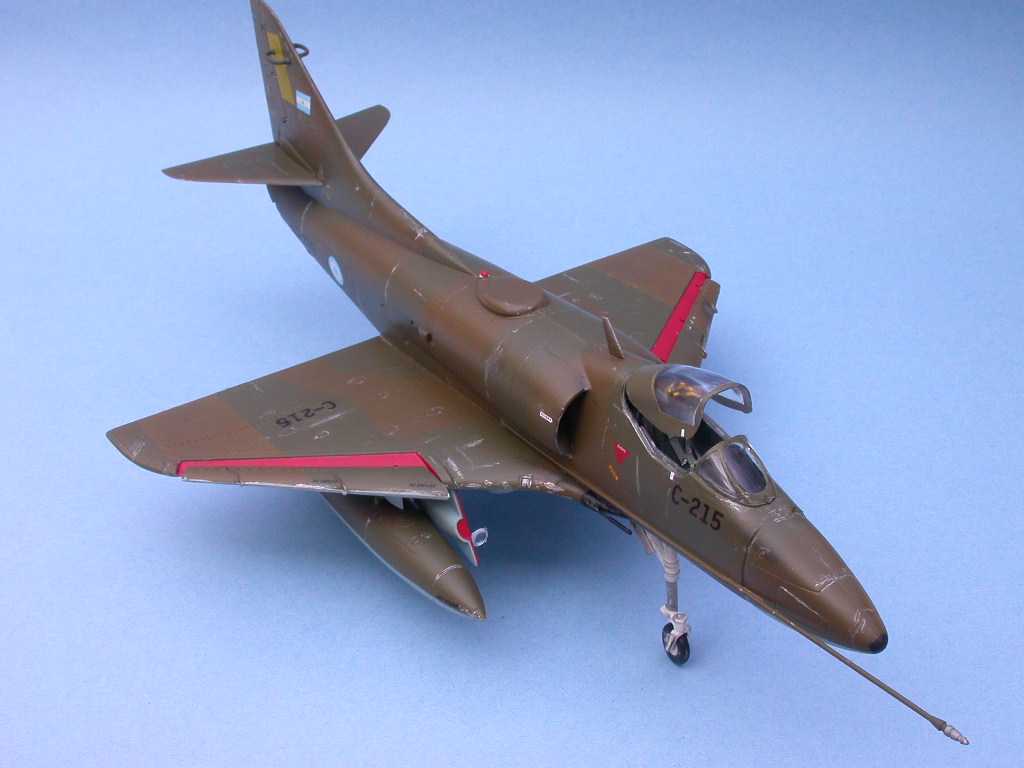 Neil Wilkinson, the 1982 Falkland Islands War.
This is a very unique exhibit with exclusive pictures and stories from Neil Wilkinson the man who shot down the Argentinean Pilot who sunk the HMS Coventry. This exhibit actually has a photo of the 40mm Cannon Shell Cartridge that shot down the A-4 Skyhawk that Lt. Mariano Velasco from Argentina. Put your name in the guestbook and tell us your story. Major Updates 4-1-2009
This exhibit has expanded into a real expedition to the Falklands and now has many people from four countries working on this exhibit and expedition.
See Roberto Perz Dominguez and his Aircraft Model Collection
Ver Roberto Perz Domnguez y su Coleccin de Aviones de modelo