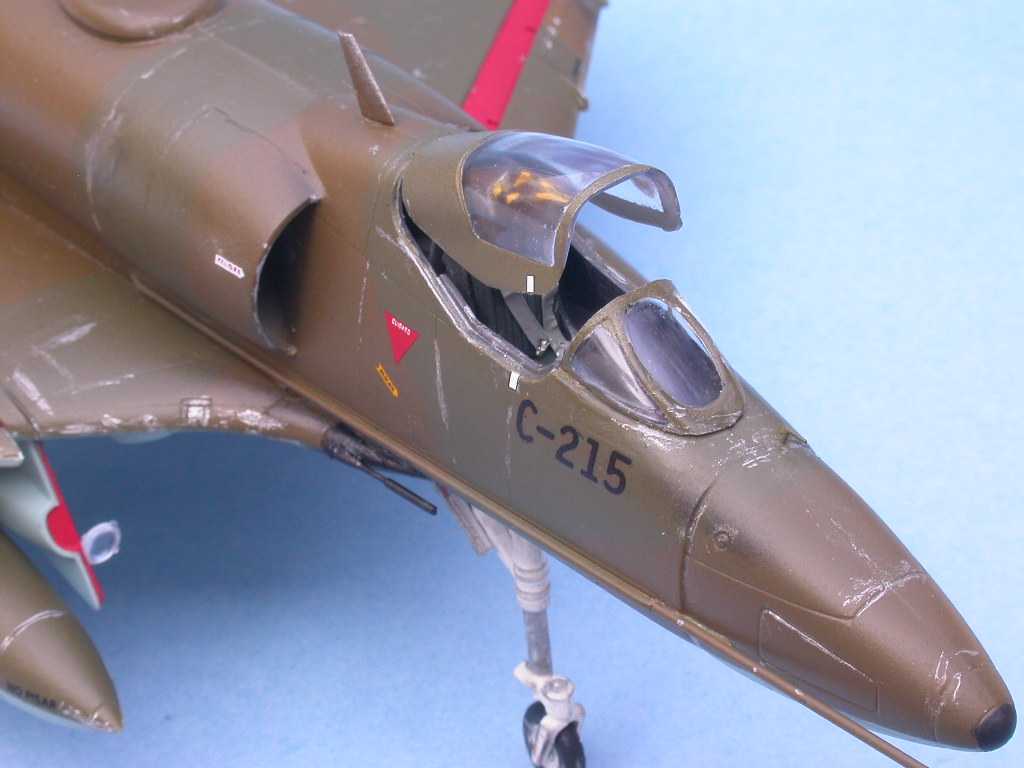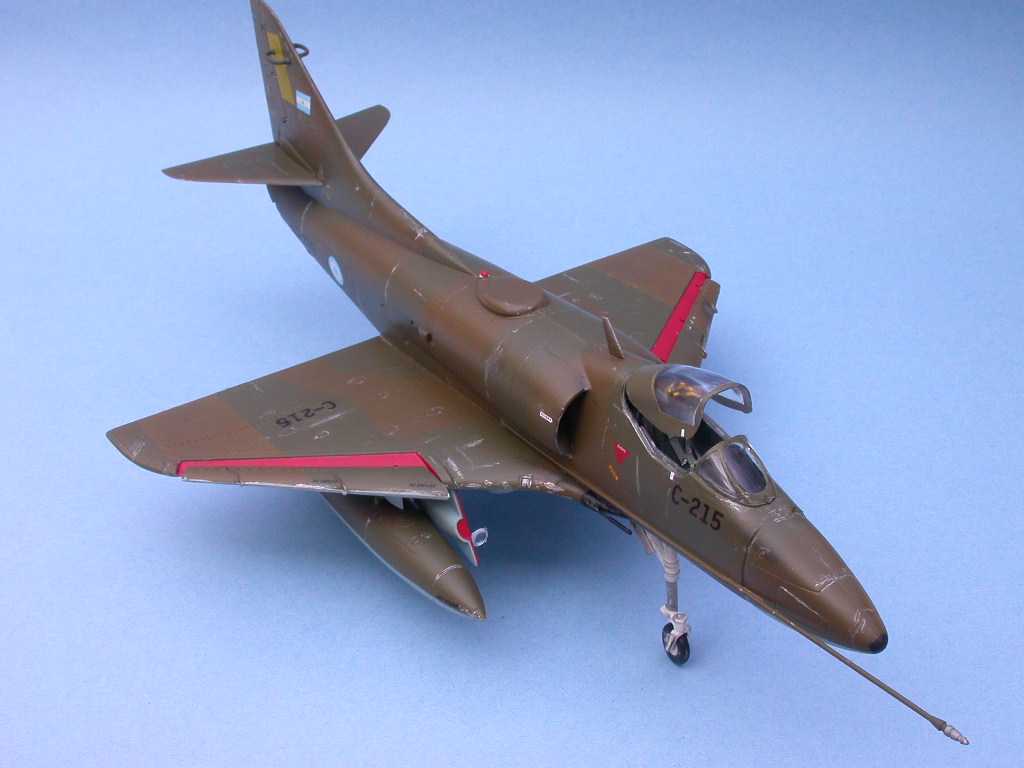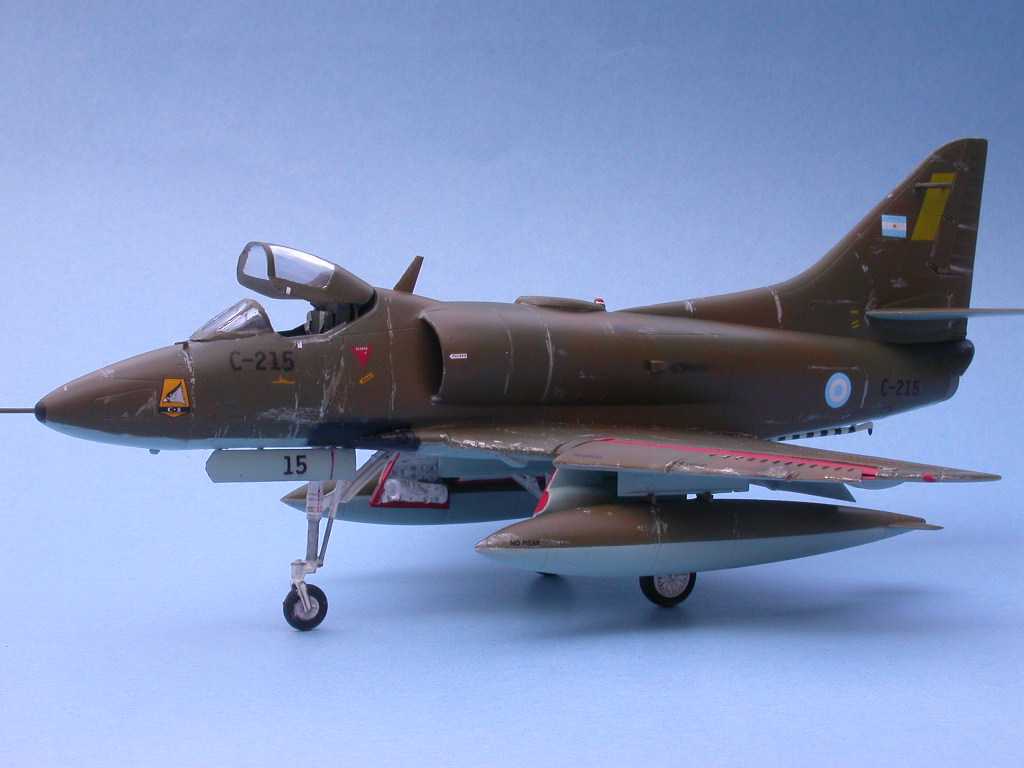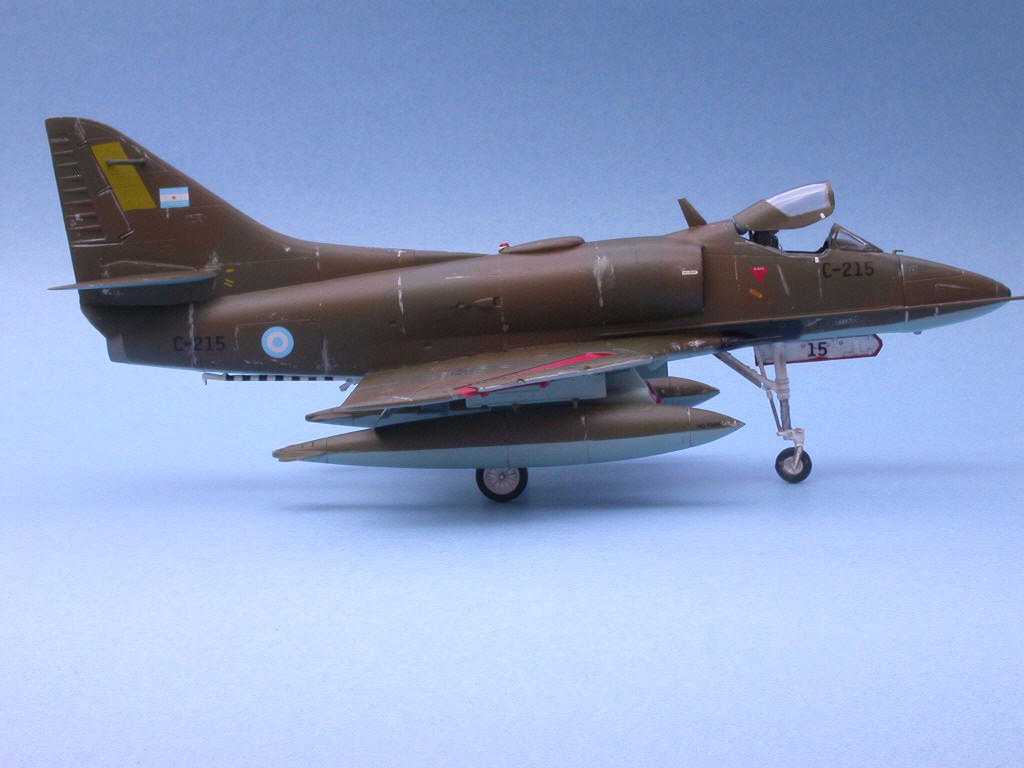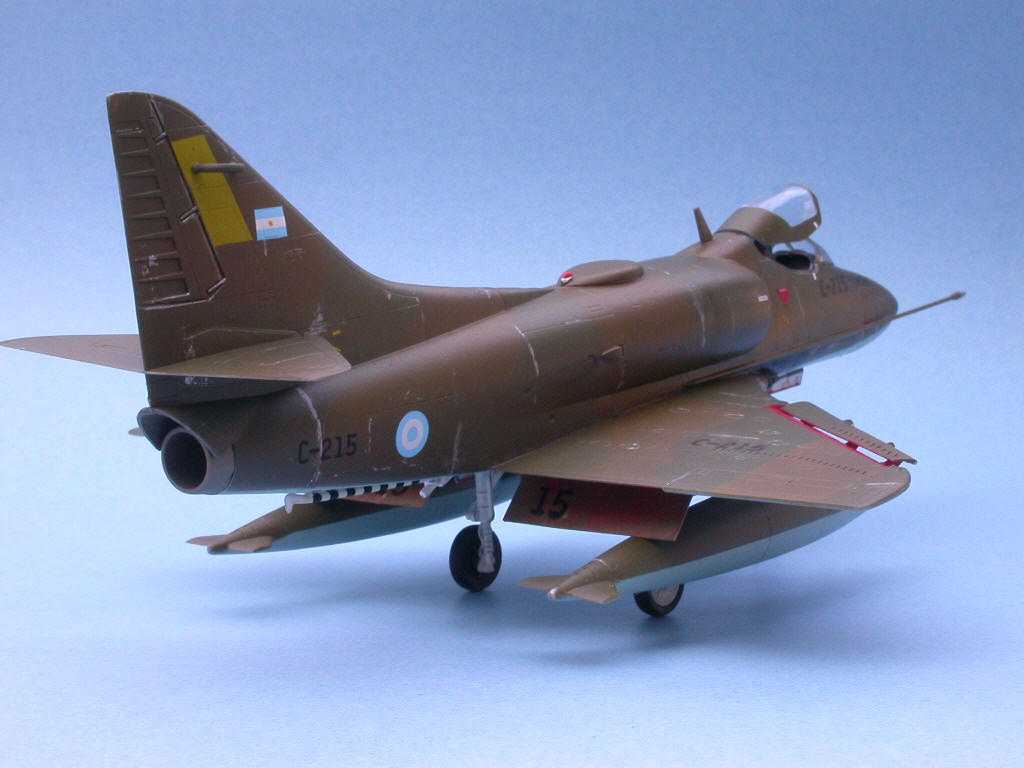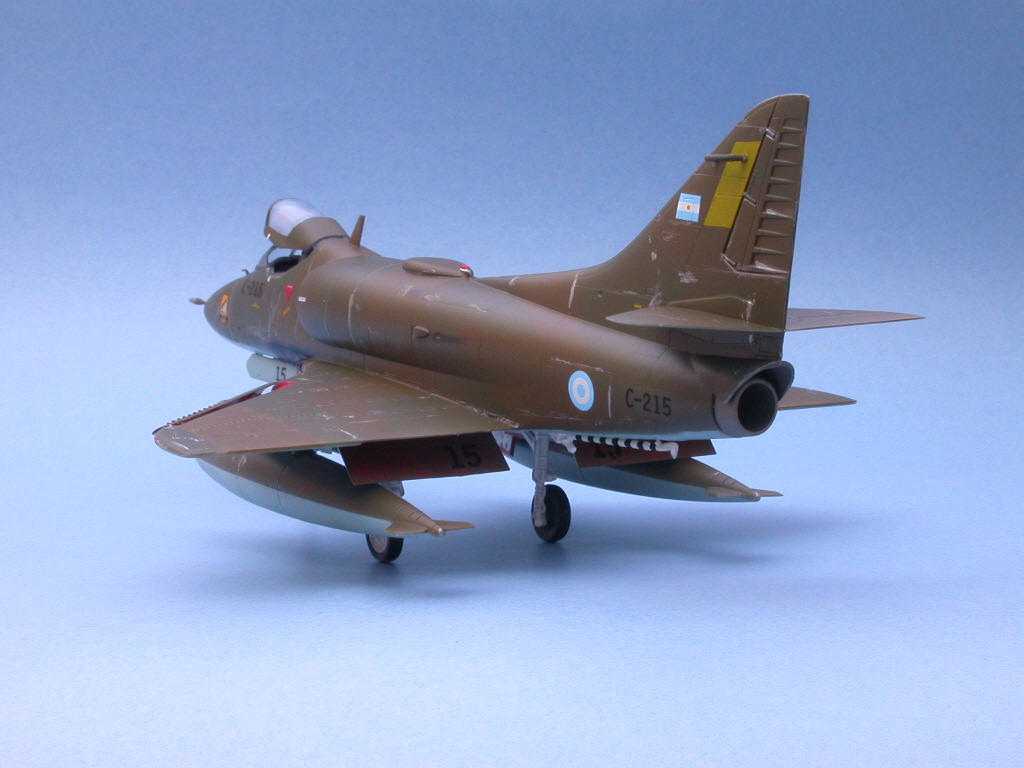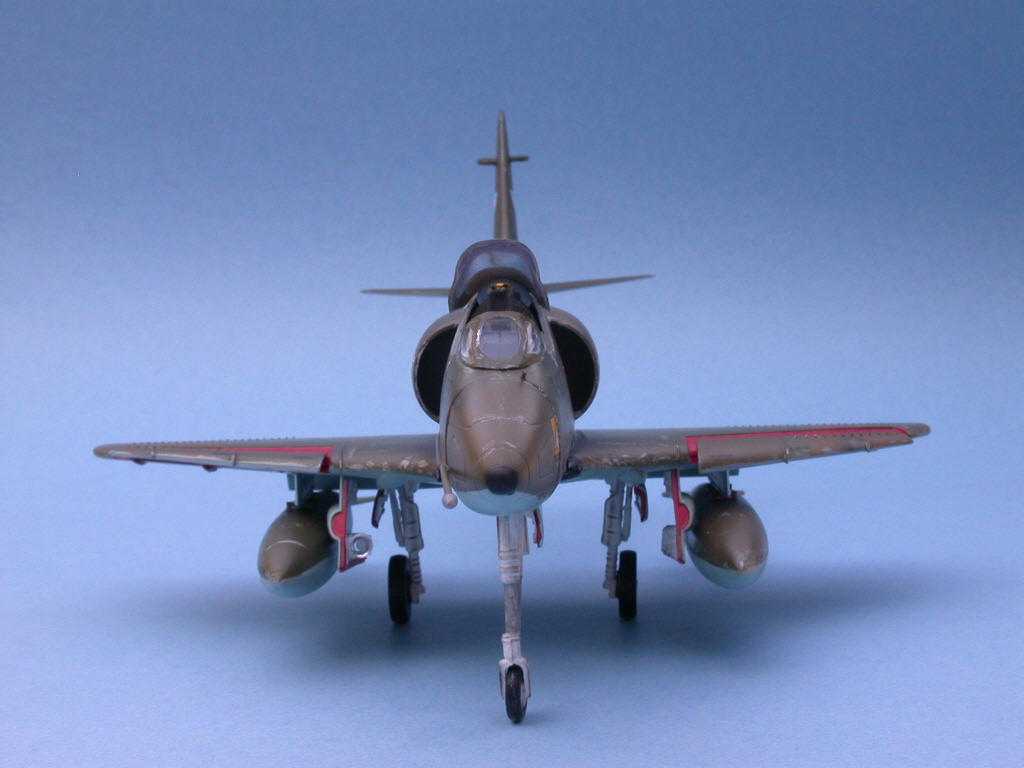 1/48 Scale Model Reproduction of Mariano Valasco's
A-4 Skyhawk C-215 by Adam Coleman.
Adam actually visited the crash site of this airplane and
took paint chip samples to ensure that the model that
he built was painted exactly like the real airplane.
He even looked at the scratch marks that were made
prior to the crash and added them to the model for realism.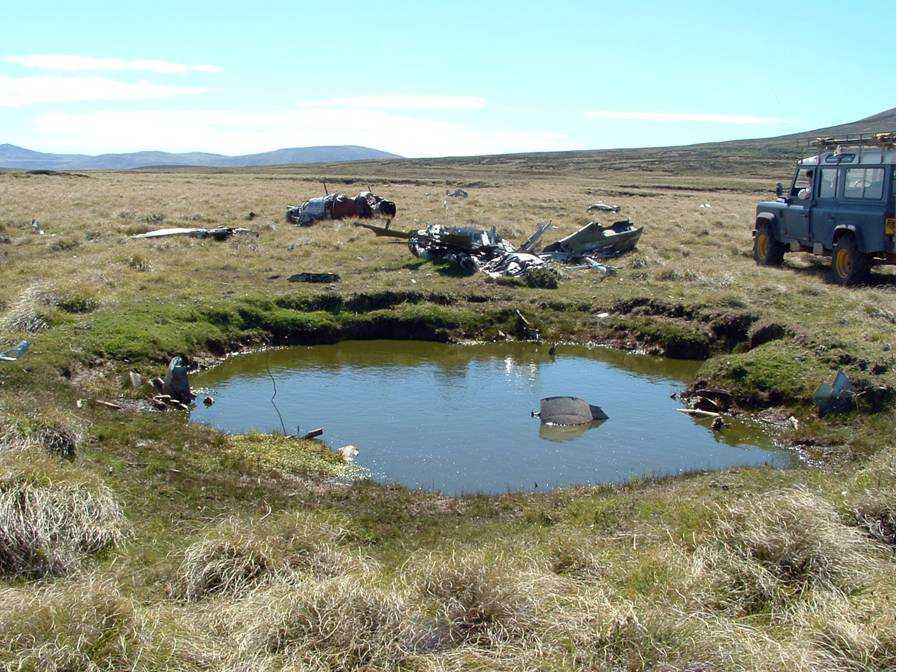 This is the impact crater created by Mariano's aircraft. The nose cone of the A-4 Skyhawk is visible in the center of the crater. Photo by Adam Coleman.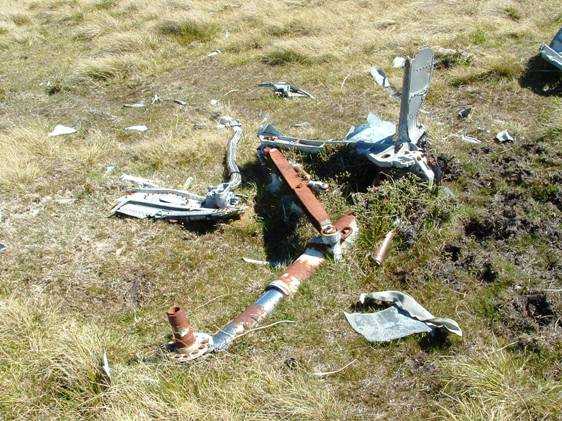 Landing Gear of Mariano's A-4 Jet Fighter Aircraft after the plane crash. Photo by Adam Coleman about 2004.