Survival Equipment - Survival Supplies Railroad Calendars
The last updates on the museum listings were added 18 Jan 2011
Due to legal changes in Illinois, I will not be updating this list until further notice.
These museums change their information and locations very often.
Please try to contact the museum before you try to visit it, it may not be there anymore.
Eighth Air Force Museum
P.O. Box 10
Barksdale Air Force Base, LA. 71110
Located East of Shreveport on I-20
About 12 Aircraft
The National WWII Museum
945 Magazine Street
New Orleans, LA 70703
504 528-1944
Info thanks to Pat Carry
Airplanes, Boats, Many other Exhibits
Wedell-Williams Memorial Aviation Museum
Box 394, Airport Circle
Patterson, Louisiana 70392
504-395-7067
About 8 Aircraft
2003 North Pole Expedition.

Exhibit Added 5-28-2003

The North Pole Expedition of 2003 was a fantastic event with the first Free, Unassisted, Scuba dive under the Ice, the worlds first Marathon Competition and the largest expedition group ever to go to the pole. There was also the NASA EM-31 Project testing ice thickness and the new sensing technologies. All in all, it was fantastic and you can see the photos here.

This Exhibit is functional but many parts are still being added.

Museum Directory
Exhibits at the YellowAirplane museum
Aviation Books
Aviation Movies
Aviation Art
Acoustic Guitars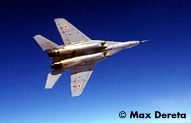 Take a ride in a real Russian MiG 29