Survival Equipment - Survival Supplies Railroad Calendars
The last updates on the museum listings were added 18 Jan 2011
Due to legal changes in Illinois, I will not be updating this list until further notice.
These museums change their information and locations very often.
Please try to contact the museum before you try to visit it, it may not be there anymore.
Combat Air Museum
Hangars 602-604
"J" Street
Forbes Field
Topeka, KS 66619
785-862-3303

About 33 Aircraft
The Combat Air Museum has served as an

educational institution

and tourism destination for more than thirty years. It is one of a handful of major

aviation museums

in the United States located on an active air field. Visitors to our museum are regularly treated to flying activities of Air Force

fighter aircraft

and Army helicopter operations. With the second longest runway in the State of Kansas , large refueling tanker aircraft of the

Air National Guard

and army troop transports often fill the skies around the Museum. The Museum's youth classes offer students a unique opportunity to be immersed in the midst of a museum covering aviation history from the earliest days of flight to the present day. Located at

Forbes Field

in

Topeka , Kansas

, the Combat Air Museum is a non-profit institution dedicated to the creation of facilities and resources for the education of the local and regional communities through the collection, preservation, conservation and exhibition of aircraft, information, artifacts, technology and art associated with the military aviation history of the United States of America .

On exhibit at the museum:
Aircraft engines

of many sizes and types
An extensive display of artifacts and dioramas and a growing gallery of

military aviation art
Membership


Becoming a member in the Combat Air Museum is important to our continuing ability to preserve and interpret the history of aviation. Members receive unlimited free admission, a bi-monthly newsletter (Plane Talk), discounts on gift shop merchandise, invitation to our social events, including bi-monthly meetings with speakers on a wide range of interesting subjects and, above all, a unique exposure to aviation history. The museum has become a popular destination for tourists to northeast Kansas and membership in CAM can help support this facility to continue as a valuable contributor to the quality of life in the region. Russ Wiedle
High Plains Museum
Goodland KS
Purvis Wilson 1910 Helicopter "Replica"
On The 1st Flight It Crashed Because Of A Broken
Guy Wire Or A Gust Of Wind. Flight Ended When It
Hit A Water Tower. The Replica Was Built In 1976
Info from Gilbert Bliss
Replica of 1910 Helicopter
Kansas Aviation Museum
Wichita, KS
located in the old original airport terminal
on the outskirts of McConnel AFB
http://www.kansasaviationmuseum.org/
info from Joe Wilding
About 20 Aircraft including a B-52
Kansas Cosmoshpere and Space Center
1100 North Plum
Hutchinson, Kansas 67501-1499
800-397-0330

Numerous Spacecraft - OnmiMax Theater
Willow Run

The exciting story of building the B-24 Liberator
Warren Benjamin Kidder (Ben) was the last man to live on the Willow Run property before his house was torn down for the factory construction. He has done a tremendous amount of research on building the Willow Run Plant and the B-24. The book is one of the best that I have ever read and you can see a large exhibit here with lots of great photos of the B-24 Liberator under construction plant in World War 2. Exhibit Added Feb 2000
11 New Pages and a Major Exhibit Upgrade July 2007

By Warren Benjamin Kidder.
YellowAirplane Home
Base
Aviation Art
Survival Equipment - Survival Supplies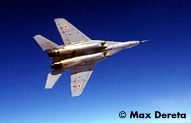 Russian MiG-29 Model Airplanes