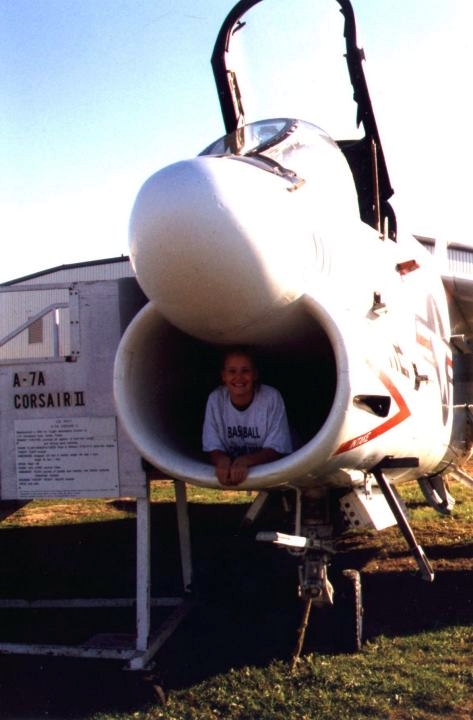 Amanda Climbs into the intake of the A-7 Corsair II
A-7 Corsair II books * A-7 Corsair II movies * A-7 Corsair II models
Here's another picture of Amanda in the Intake. One of the jobs of the Plane Captain as part of the preflight procedure was to crawl into the intake and look for any FOD (Foreign Engine Damage) FOD is any piece of junk that can cause damage to the engine. This list of junk includes wrenches, screws, bolts, nuts or even pieces of wire. When the engines are turning forty to sixty thousand RPM, just a little piece of junk can severely damage the rows compressor blades.
Books Index Page
Movie Index Page
Prairie Aviation Museum Bloomington, IL.
Take a ride in a real Russian military MiG 29 jet fighter
A-7 Corsair II Model Airplanes Here.
YellowAirplane Virtual Online Museum