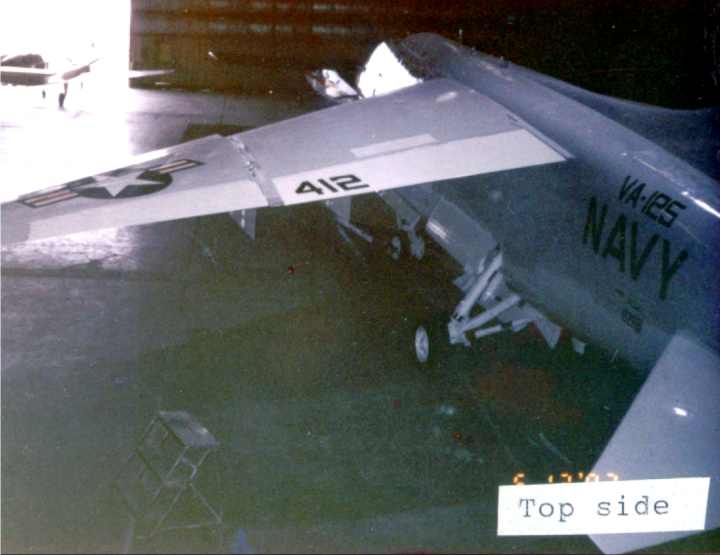 View of the A-7 after repainting, using the wrong aircraft numbers.
A-7 Corsair II books * A-7 Corsair II movies * A-7 Corsair II models
Click Here's another look of the A-7 taken from the top of the hangar.
Books Index Page
Movie Index Page

Prairie Aviation Museum Bloomington, IL.

Take a ride in a real Russian military MiG 29 jet fighter
A-7 Corsair II Model Airplanes Here.
YellowAirplane Virtual Online Museum