Jeff's CB750 Honda K2 Story
Jeff's CB750 Mineral King California Strange Story
16" Motorcycle Tires
17" Motorcycle Tires
18" Motorcycle Tires
19" Motorcycle Tires
21" Motorcycle Tires
MX Motorcycle Tires & Accessories
Honda Motorcycle Shop - Repair - Service Manuals
Honda Motorcycle Jackets
Honda Motorcycles for Sale
Honda Motorcycle Shop - Repair - Service Manuals
How I bought my Honda 750
Your bike is absolutely beautiful. The only thing that I don't like about it is that I'm not on it myself. This is exactly the same bike that I bought brand new in Dec of 1973 in Huntington Tennessee,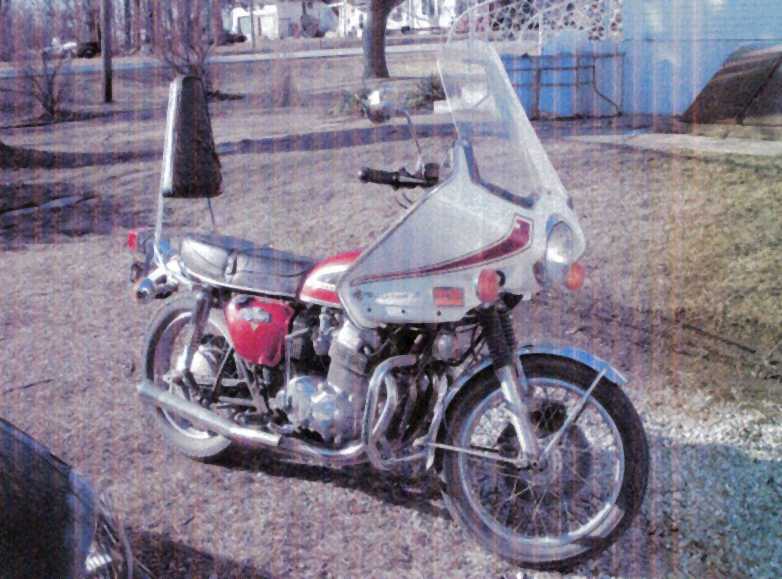 except mine was orange. It was a 1974 750 and they had a hundred 750's on the show room floor. When I bought it I had 2000 in my pocket and went to Millington Honda to by their bike, with no fairing or any extras. The salesman saw a 19 year old kid walk into his shop and just sat there with his feet on the desk talking on the phone to someone about some girl that he just messed around with. I waited for about twenty minutes until he got off the phone. He walked up to me and said, in a very rude voice, "What do you want". I just turned around and walked out. I guess that since I had dirty pants on and a wind torn blue jean jacket that I didn't count.
So I went back to the base and told my friend all about it. My friend, Mike, said that was the best thing that happened to you. He said that we will ride to Huntington and see their bikes, they sell for a whole lot cheaper. So that's exactly what we did. Mike had a 750 and we rode a hundred miles double up to see if I could buy a bike. Immediately, the salesman came out and showed me all kinds of 750's. Their were 750 choppers, brand new and beautiful, rows and rows of stock bikes and then the ones with the Windjammers. That's exactly what I wanted, a 750 with a Windjammer, luggage rack and crash bar. It cost me 1962 out the door where the ones in Millington, bone stock was going to cost slightly over 2000 out the door.
So I bought the exact bike of my dreams, all set up exactly like I wanted, the right color and everything. The next day I drove it to Millington Honda and showed it to the salesman. He was screaming mad. He told me that the ones in Huntington Honda were factory rejects and that I would have nothing but trouble with it. I knew that he was a liar because if a company sold factory rejects, they would soon go out of business. I drove it 132,000 miles before I sold it. I'm sorry that I did, but it was at a time when I thought I was going to die and I had zero income and everything had to go.
God let this guy be so rude to me, he was foul mouth and talking about fornication. That's why God sent me to Huntington and granted me my dream. This goes to explain one thing that an old guy told me once. He was about the same age that I am now. He said that everything that you have, God gave it to you, and everything that is taken away, the devil takes it away. He went on to say that if God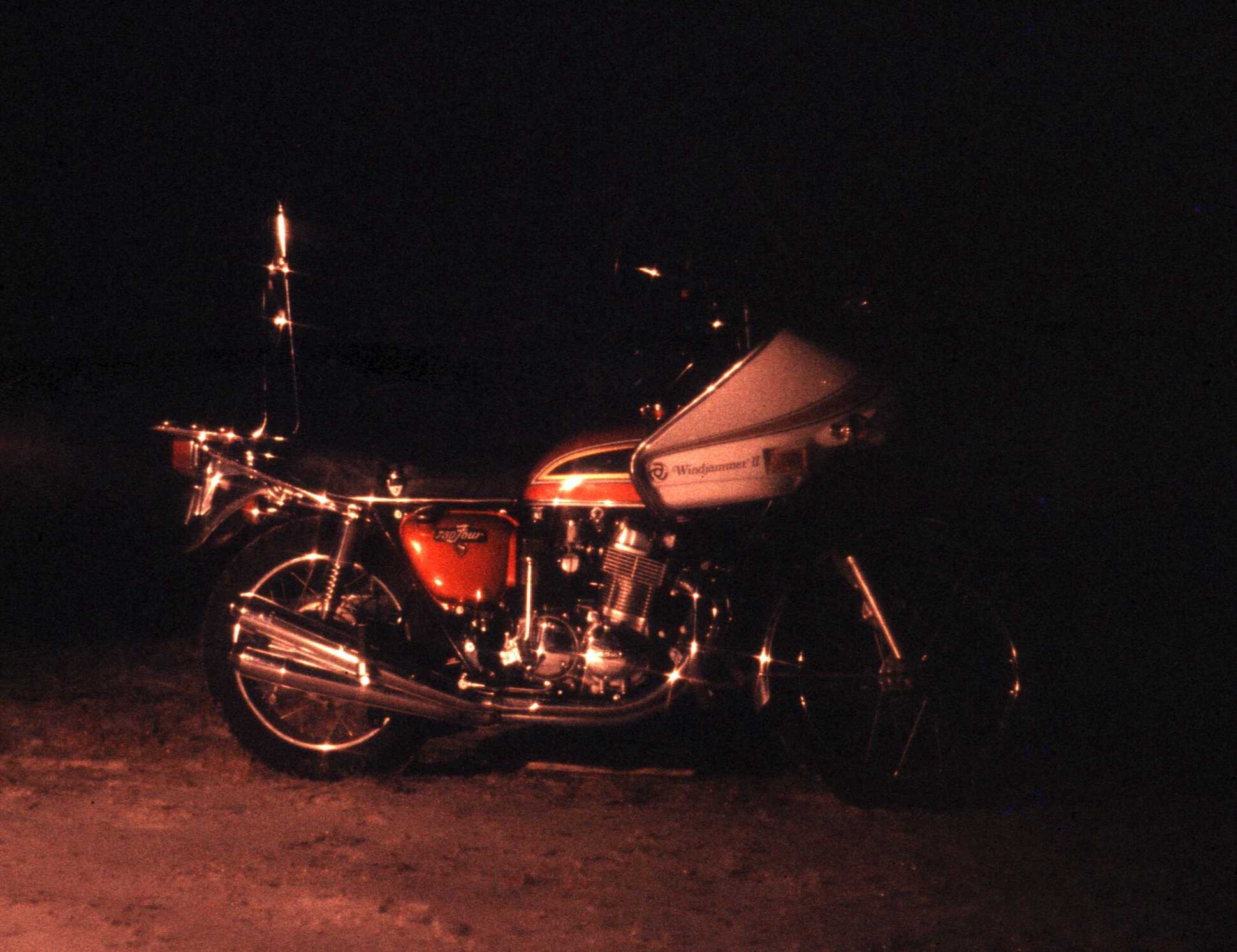 himself walked up and gave you something, would you take care of it, or would you let it go to junk? I thought about this for many years. When I don't wax my truck and it starts to rust, the devil is taking it away. When I don't change the oil and the engine wears out, the devil is taking it away from me. I've watched people who got motorcycles for nothing, as a gift, and they said, in a haughty tone, "It didn't cost me anything", so they let it go to junk.

This is why I have a 750 now, because God gave it back to me and now I need to do everything that I can do to get it running. This is why you sent me a picture of the exact same bike that I always wanted, God wanted me to testify to you about how he works.

Thank you very much John.

By the way, my mom, 92, is doing a bit better tonight but still has a long way to go. Her name is Millie DeFord and I will appreciate your prayers because both her and I know that prayers work. She remarried after my real dad died. The man that she married was a good man and never mistreated her. They always used to have Ford trucks and always had problems with them, so one day they bought a Chevy, that's how she became DeFord.

Take care and God Bless you,

C. Jeff Dyrek.

To the best of my knowledge neither Huntington Honda or Millington Honda exist today.



CB750 Honda Motorcycles for Sale