/Travel/Discount_Travel_Alaska.htm"> Travel
/Insurance/A1-Discount_Insurance.htm"> Insurance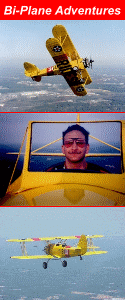 All kinds of Art Prints for Trains, If you love trains, you will love this railroad art section.
Christmas Cards and Trains
Railroad Calendars
Trains and Railroad Art.

0R07304 Land of the Chiefs
Rail Art Print
0R07304
John Winfield. This print depicts PA #51 racing past one of Santa Fe's venerable 5011 class 2-10-4 steamers as a mirage-like image of the Santa Fe namesake "Chief" is seen in a distant cloud. 24"x 18" limited edition print is signed by the artist.
.....#0R07304

0R07307 Katy
Railroad Train Art Poster
0R07307
John Winfield. The Texas Special rides again in this spectacular poster by artist John Winfield. 18"x 24" poster is signed by the artist.
.....#0R07307
3
0R07100 Memories of Minneapolis
Rail Art Print
0R07100
Jim Jordan. In this memorable scene from the late 1920s, Great Northern's mountain type engine #2517 leads the train across the Stone Arch Bridge of Minneapolis, a national civil engineering landmark. Its contemporary neighbor, the Pillsbury Mills, provides an interesting historical contrast. 24?"x 17?" print is signed by the artist.
.....#0R07100
8
The Hiawatha
0R07707
Chicago, Milwaukee, St. Paul & Pacific Railroad. This fabulous print of the luxury streamliner "Hiawatha" measures 14"x 9?" and arrives mounted in a 20"x 16" matte. A great image of a real classic!
.....#0R07707

.....#0R07103

8
.....#0R07312

3
locomotives on the Santa Fe. Northern type #3751, FT #100 and Super Fleet Warbonnet #800, the first of their breed, are all "Class Engines." 18"x 24" limited edition print is signed by the artist.
.....#0R07303

3
Three models of first generation diesels in the original blue and light gray of the Missouri Pacific meet at Austin, Texas. An EMD F7, a GP-7 and an Alco PA are represented. 24"x 18" limited edition print is signed and numbered by the artist.
.....#0R07305

3
Crossroads of the Past
0R07104
Jim Jordan. This wintry scene depicts the first of the "Orange Blossom Special" E4 diesel-electric locomotives at the gracious Victorian style depot in Hamlet, North Carolina. It's a busy stopover during the war years of the '40s with poignant holiday farewells between soldiers and their loved ones. 30""x 21" print is signed by the artist.
.....#0R07104

8
This foggy scene depicts one of the Great Northern Railway electrics, #5018, crossing the Foss River Bridge, built on the western slope of the Cascades in Washington. Originally made from timber in 1892, the bridge shown here is the rebuilt bridge, created with steel in 1909. 25"x 19" print is signed by the artist.
.....#0R07105

8