The Alaska Railroad Electric Trains, N Scale Model Electric Train Sets, Railroad Cars, Diesel Engine Locomotives, Steam Locomotive Engines.
Christmas Cards and Trains
Railroad Calendars
Survival Equipment - Survival Supplies

Alaska Railroad
N&O Scale Model Electric Trains.

McKinley Explorer Train Set, N Scale.
Alaska Railroad - N scale

This N scale set has everything you need to "explore Alaska by rail." It features powered and un-powered F9A units, three dome cars, a 34"x 24" oval of E-Z track, a power pack, an illustrated instructional manual, authentic Alaska Railroad markings and a lifetime limited warranty.


GP40 Diesel Locomotive, N Scale.

N Scale - Alaska Railroad
This N scale locomotive features a powerful motor, eight-wheel drive, a die cast chassis, a working headlight, finely cast body details and trucks, Alaska Railroad markings, a lifetime limited warranty and more.


Budd Rail Diesel Car - O Gauge.

Alaska Railroad.

Built by Budd between 1949 and 1962, the Rail Diesel Car (RDC) was developed to replace conventional steam and diesel locomotive-powered passenger trains with an economical one-unit railcar.

This O gauge Ready Made Trains model of one such RDC features two powerful motors and electronic reverse for bi-directional operation, operating head and marker lights and a flashing roof beacon, a detailed cab interior with working lights and an engineer figure, tinted windows and metal handrails, magnetically operated knuckle couplers, and more. Measures 13" long and arrives ready to run.

/Travel/Discount_Travel_Alaska.htm"> Travel
/Insurance/A1-Discount_Insurance.htm"> Insurance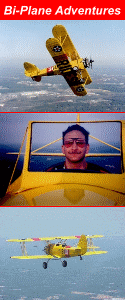 The Alaska Railroad Electric Trains, Railroad art prints, train gifts, dvd movies, ho scale train sets, n scail trains, o scale trains.
Railroad Calendars.
Click Here for Survival Equipment - Survival Supplies


Veterans click here
Avitop.com Aviation banner exchange - Join now!
Models_Trains/The_Alaska_Railroad_n_Scale_Train_Sets
Copyright Dates: