Y-I-BET
On the Youth of America
Youth Innovative Business Environment Training
Places That We Have Visited with our Kids Group.
Roger Smith's Airplane Shop
Macomb Illinois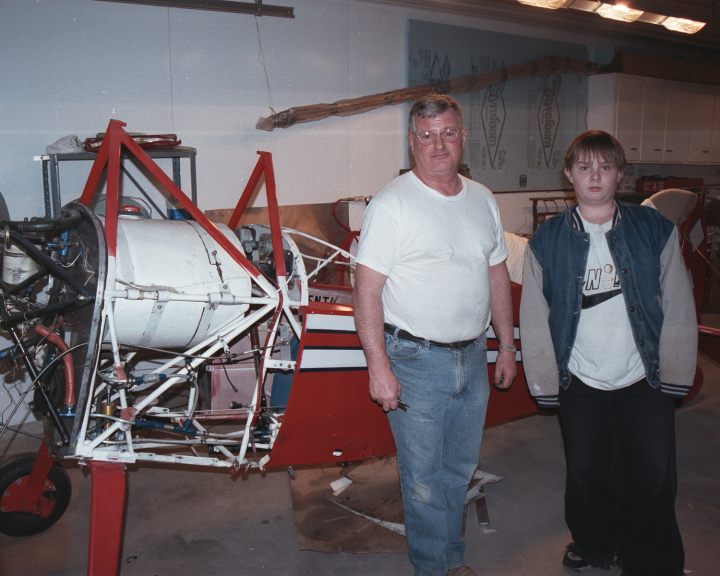 Roger Smith & Steve Timbs

Roger Smith has been building and working on airplanes for many years. Here Steve gets to look close-up at the modification of a Pitts aerobatic biplane.

Click Here to see the rest of Roger's Airplane Construction Pictures

Click on the right arrow below to continue with this exhibit section.
Yellow Airplane Gives You the Best Source of Airplane Models, Airplane Books, Airplane Movies, Aviation Art, Aircraft Calendars, Airplane Tools, Exhibits and MORE!
/Y-I-Bet/YIBET_Roger-Visit_1.html|48274"
Copyright Dates: